The different types of pizza ovens explained
Posted by
Charlie Lawry
on
March 10, 2020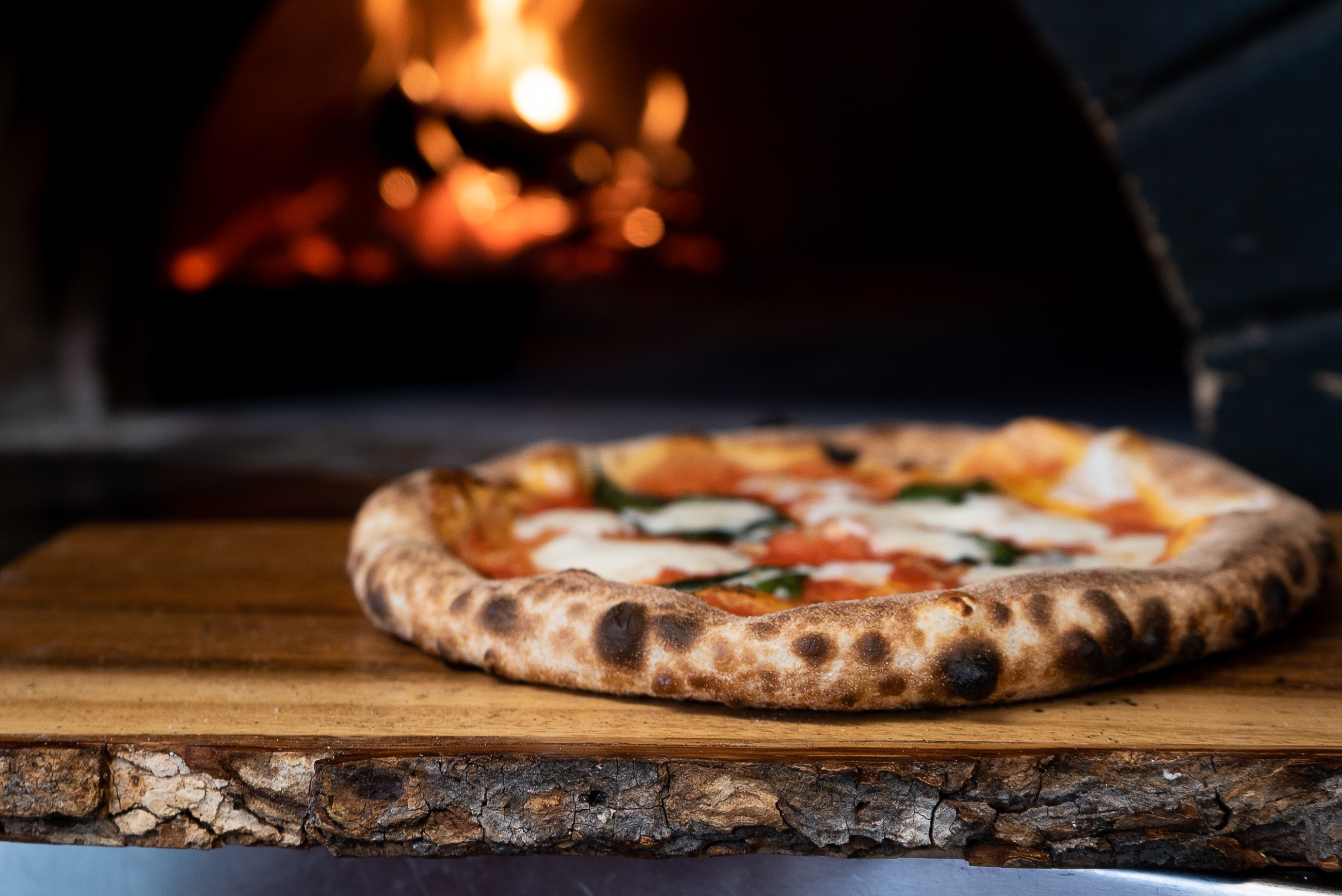 It is almost impossible to find someone that doesn't love pizza! It isn't one of the world's favourite fast food for nothing. Whether you're a Hawaiian lover, vegetarian, pepperoni or a classic meat lover there isn't a pizza flavour out there that doesn't get your mouth watering. If you are a true foodie then you know when you eat a great slice of pizza.
A good pizza oven has an important role to play in creating that perfect slice and let's be honest we wouldn't want to settle for anything less.
Of all the pizza ovens available on the market, deciding on which model will meet not only your requirements but also your expectations is a game-changer. So how important is it to find the right oven to cook your pizza in? Sure we can all agree to find a pizza oven that can produce a well-cooked pizza with no soggy bits and a nicely cooked base is high on the priority list.

In this blog, we explore a range of ovens you can cook a pizza in and how to get that perfect slice of pizza in the comfort of your own home.
Pizza Box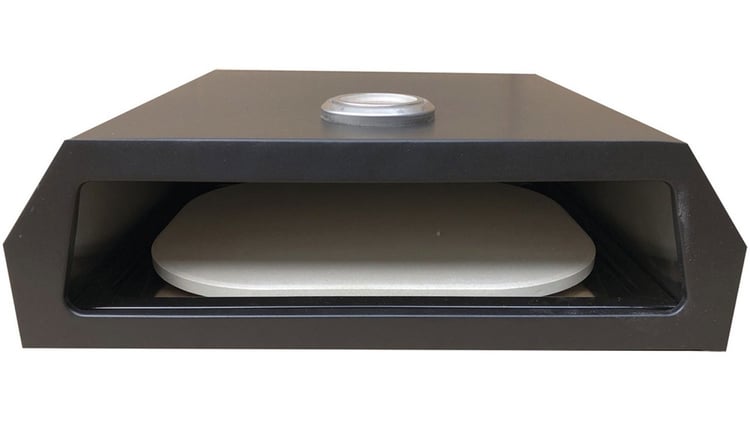 The Pizza Box is one of the cheapest pizza ovens on the market. This one can be purchased anywhere throughout New Zealand from Mitre 10 Mega. Its retail value is $79 which is a bargain especially if you're not a pizza snob. This pizza oven can be placed on top of any BBQ grill as it heats from the bottom and the built-in design means that the heat is contained inside so it cooks the pizza evenly. It's quick to heat ceramic stone helps create a nice and crispy base. It also includes a rust-resistant powder-coated steel frame with built-in temperature gauge.
The Pizza Box design is similar to your traditional oven. If placed on a gas bbq you will be sure to get a well-cooked pizza, if cooked on a coal-burning bbq you would also get a slight smokey flavour.
Pizza Presto Stainless Steel Oven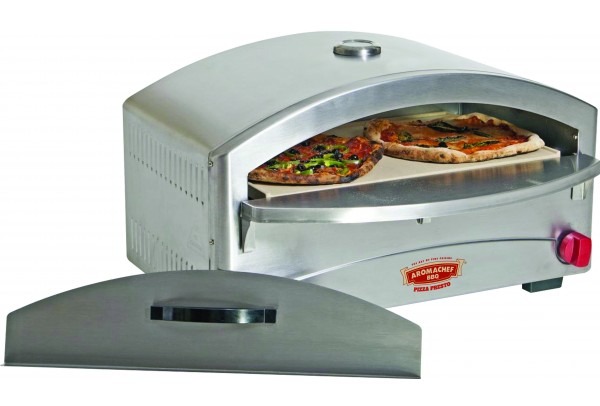 With the Pizza Presto portable oven, you can create gourmet pizzas right in your own backyard in under 3 minutes. This oven can reach up to 370-degrees and can be ready to cook in 15minutes. This pizza oven is designed to be a stand-alone oven which can be conveniently placed around your backyard depending on where you are setting up your entertaining area. It can also be easily transported for a campfire cook-up or used to treat your friends to a slice of Italian cuisine at a picnic at the beach.
The twin skin stainless steel construction ensures high heat retention and the dome ensures even air distribution, creating the perfect portable convection experience every time.
A few features are its built-in temperature gauge, piezo ignition, ceramic pizza stone and easy to clean stainless steel. This pizza oven is available for $599.
Wood-fired pizza oven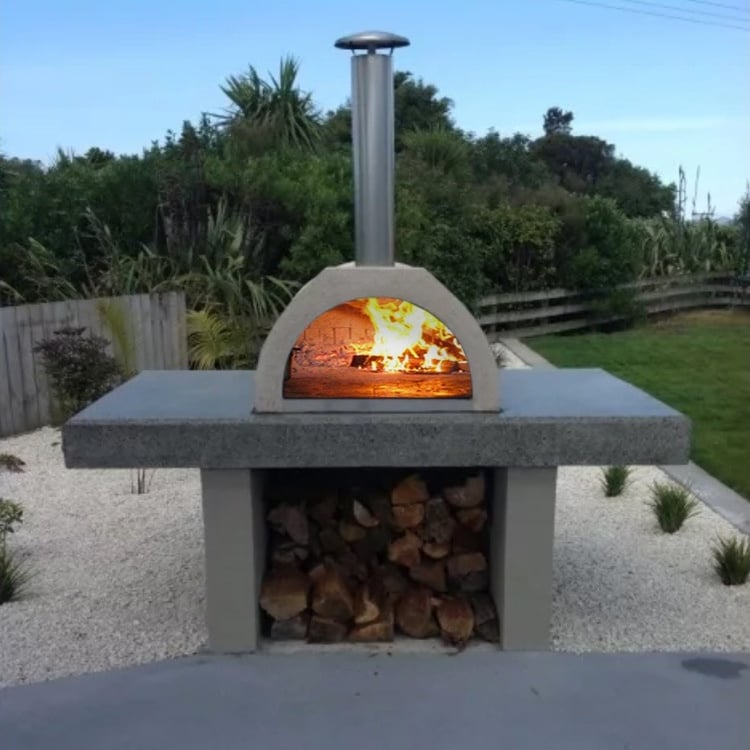 Wood ovens are usually dome-shaped and made using some form of clay or concrete which helps to retain the heat. The dome shape generates a small pocket where hot air from the fire circulates above the pizza and the heat is then transferred by radiation. The heat comes from the bottom up to the top of the dome and is then redirected back down to cook the pizza evenly in only a matter of a few minutes.
A wood-fired pizza also gives you the option to explore different flavours, this is done by using different types of hardwood. Fruitwoods are extremely popular, including apple, almond, cherry, hickory, pear, and pecan as they have a beautiful fragrance. Some of the best-known wood-fired pizzerias swear by applewood because it burns very hot, and has a great aroma and flavour.
The wood-fired pizza ovens not only cook restaurant-worthy pizza, but you can also cook succulent roasts or slow-cooking stews for family and friends. The incredible heat retention can allow you to cook for up to two hours even after the fire goes out.
If you are wanting to invite friends and family over and put on a show there's no better way then to do it with a wood-burning oven as guests can hang around and watch the pizzas being made, just be careful you don't share too many chef secrets.
You can even take the stress out of hosting a large group of guests, simply by getting them to do all the hard work for you. By having your guests add their own toppings to their pizzas you can spend more time enjoying their company rather than slaving in the kitchen.
Unlike many barbecues that last only a summer or two, a Pizza Oven is built to last for many years! Download our wood-fired pizza oven brochure below and enjoy world-class pizza in the comfort of your own backyard.