How an outdoor fireplace can increase your revenue
Posted by
Charlie Lawry
on
March 14, 2018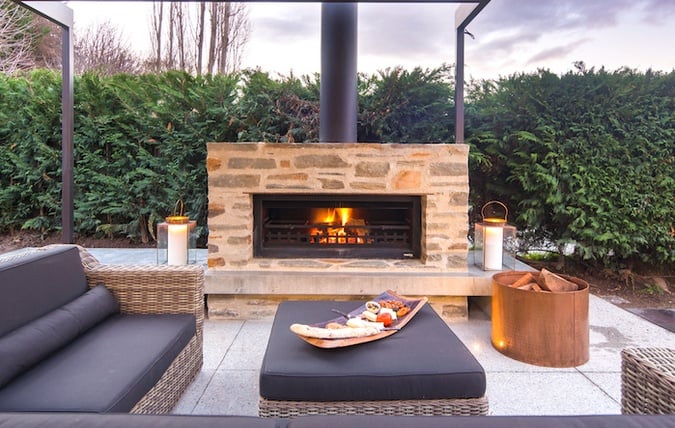 Running a successful business is about people. The people you hire, the people you serve, even if you are selling to other businesses you still sell to people. When it's not about people, it's about numbers.
From the number of people you have to sell to break even, to the amount of people you need to service, those new customers businesses revolve around people, and numbers.
One of the limiting factors many restaurants, hotels and bars have is the number of people they can fit into any useable area at any one time. During the summer demand may swell, but so does the useable space for many establishments. In the summer, customers can spill out into an outdoor area, many businesses make these areas more useable by adding shade, so people don't get too hot.
In the winter space becomes a limiting factor. Customers want to be warm, dry and sheltered from the elements. This can become a challenge for establishments that see their useable space shrink to indoor areas only. All that outdoor space that was highly sought-after in the summer becomes redundant. This is where an outdoor fireplace can help.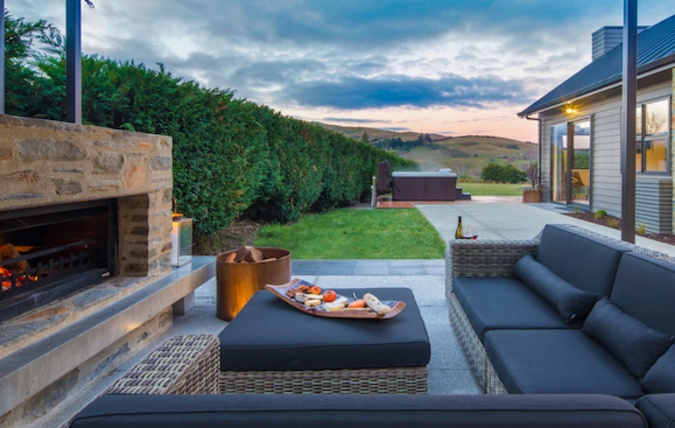 Image: Three Peaks Queenstown Luxury Accommodation
Adding an extra source of heat outside can easily be achieved with gas heaters but when people go 'out' for dinner or drinks they aren't just looking to be fed or to have a couple of drinks. They're looking for an experience and ambience.
Sitting under a gas heater on a chilly evening with a drink is just that. Sitting before an open fire, listening to the wood crackling and seeing the flame dance turns drinks in the warmth to an intimate gathering.
A business's previous investments are still super valuable. The shades and umbrellas that were bought to protect customers from the harsh summer sun keep away a light drizzle or trap some valuable heat down where it's needed. Bean bags designed to help people relax in the sun now provide the perfect lounge for people to soak up the warmth of the fireplace.
An outdoor fireplace can draw customers from the warmth of the indoors to experience a more memorable evening with friends. With more customers enjoying the outdoors, with a low-cost heating solution, more space is created internally for customers not wishing to experience the ambience of a glowing fireplace.