HUDSON outdoor fireplace
THE CLASSIC OUTDOOR heating solution
Sharp, tidy, minimalistic. The Hudson is a perfect fireplace for those with a more compact outdoor entertaining area, or for those seeking a fireplace that creates a more intimate setting.
Like many great designs the Hudson's simplicity speaks volumes. Without being over the top the Hudson still manages to draw your eye, whilst the warmth draws in great conversation and long, memorable evenings.
Named for Henry Hudson, the famous English explorer after which the Hudson river in New York is named.
The square chimney offer a symetrical styling that looks great on its own, or when paired with woodboxes. Finish yours in a simple render, or clad in brick or stone to help the Hudson blend in, or stand out. The choice is yours.
Uncompromising design
The Hudson 's timeless styling notes enable it to blend in, or stand out as required. Few other fireplace designs are as well proportioned, or age as well as the Hudson.
Features:
Hudson shell

Double-skinned steel firebox

Dimensions 2600h x 1390w x 650d

Weight 1655kg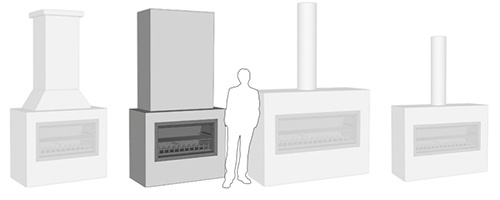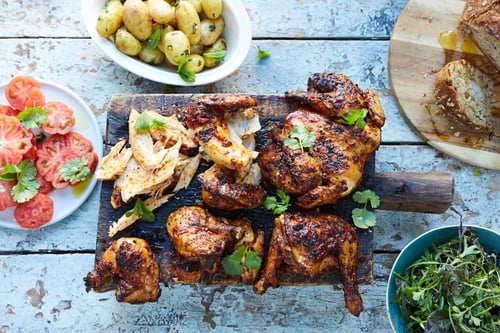 Don't just cook, create
stainless steel grill included
Every wood-burning Trendz outdoor fireplace comes with a handy stainless steel cooking grill. Perfect for flame-grilled meals or delightful delicacies the choice is yours. While you and your guests enjoy a glass in front of the dancing flames why not get a treat cooking at the same time?
You can:
Cook delicious appetisers over an open fire

Tantalise your guest'staste buds

Create a rich aroma to amaze
Accessories
customised to suit you
The Hudson is finished in a style to suit you. From stone to render you pick how you'd like yours to look. For even more practicality we have a range of accessories which include:
Hearth

500mm woodboxes

800mm woodboxes

Square chimney cap

Rocket cowl

ADD cowl

Stainless steel surround

Mesh door

Stainless steel door

Gas firebox

Chimney extension