Cooking food on an outdoor fireplace
Posted by
Charlie Lawry
on
April 20, 2018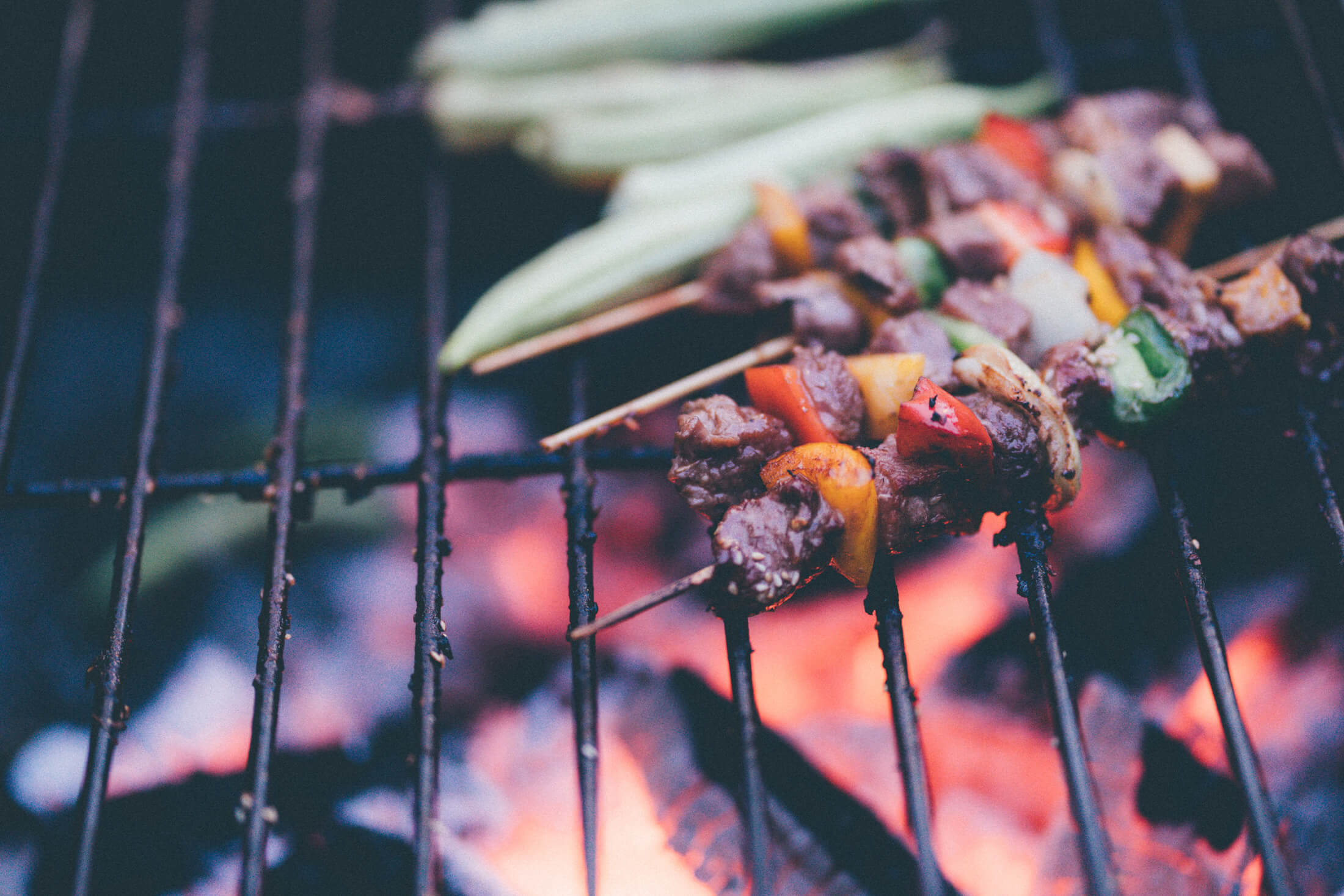 Grilling food is an ancient tradition. The flavour added by flame can only be improved by a classic marinade, a little herbal seasoning and of course the sound of dinner sizzling and cracking as it heats, making your mouth water long before the smell fills the air.
But if you're asked to think about grilling food, your imagination either wanders to the BBQ, or the kitchen. Few ever imagine that an outdoor fireplace could be the new home for delicious delicacies cooked before your amazed guests. And as a host, instead of leaving to go and cook in the kitchen, just as the group is chatting away and the outdoor fire gets going, you now get to stay and enjoy their company.
Every Trendz fireplace comes with a cooking grill for just such an occasion. Fresh from fire to platter your starters, main or sides may now only have metres to travel.
There are a few hidden benefits to using your Trendz fireplace to cook on that go beyond convenience. One of them is the steel vs brick fireplace.

Unlike many outdoor fireplaces a Trendz fireplace has a 6mm steel firebox, rather than a brick interior. This unique baffle design has multiple benefits. Most notable is that the firebox gets hot quickly enabling oven-like cooking to thoroughly and evenly cook things like meat. And because you're not waiting for the bricks to gather their warmth slowly you can get cooking quicker.

As the fire fades use the built up heat in the steel and the embers below to cook a perfect pizza. Smoke fish, bread and any other food using the grill and amaze your guests by having their main meal on the grill as they watch.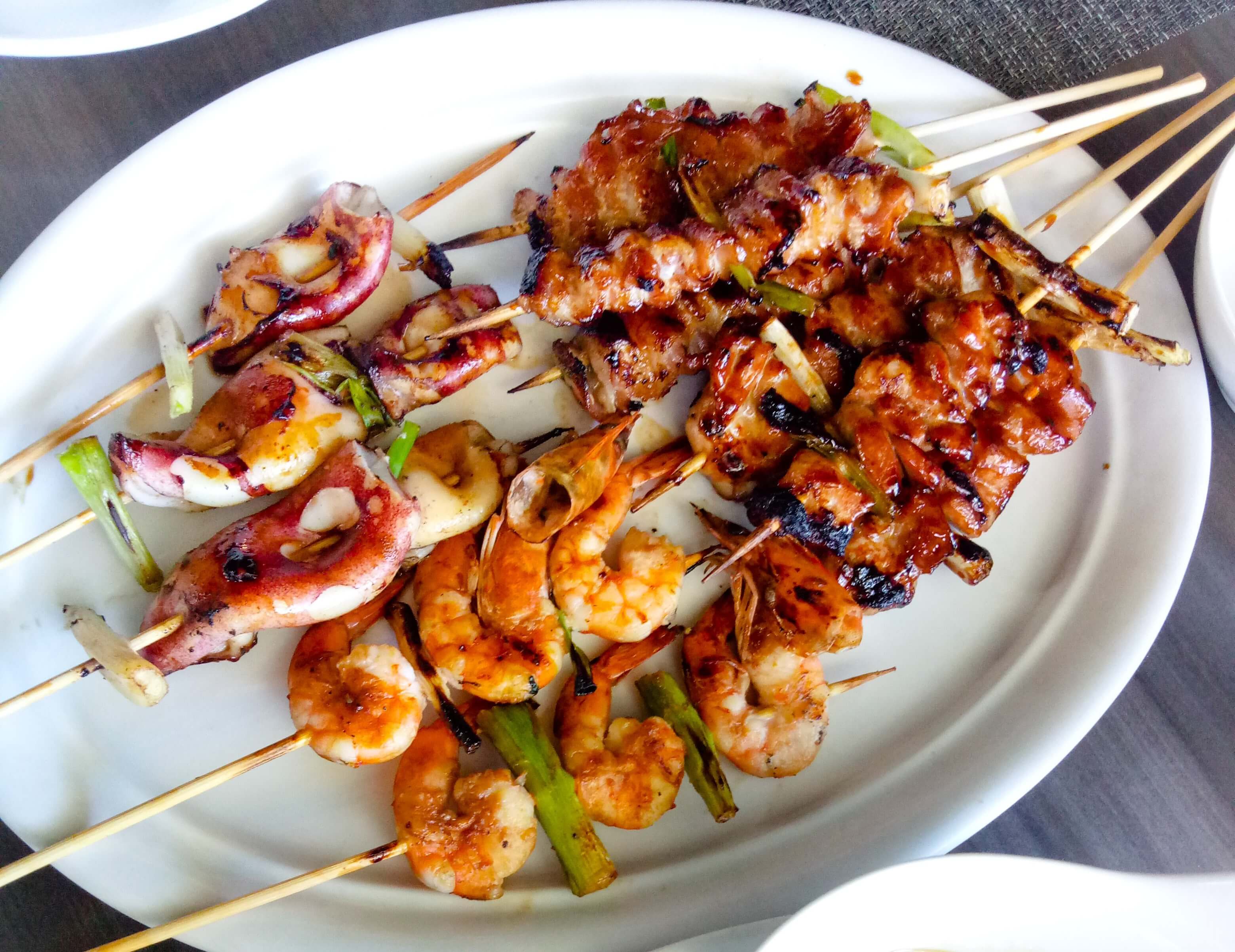 A Trendz fireplace is more than just about getting warm as the nights become cooler. It's not just about watching the stars in the glow of the flames as the sky becomes clearer and the nights longer. An outdoor fireplace is also about creating great moments with friends, and with a Trendz fireplace and a few simple ingredients that just became a lot easier.
Don't just take our word for it, here's a great article on why open fire cooking is the best from none other than Jamie Oliver.
Here is a recipe you might like to try with friends that's perfect for the open fire of your fireplace from Trendz Outdoors.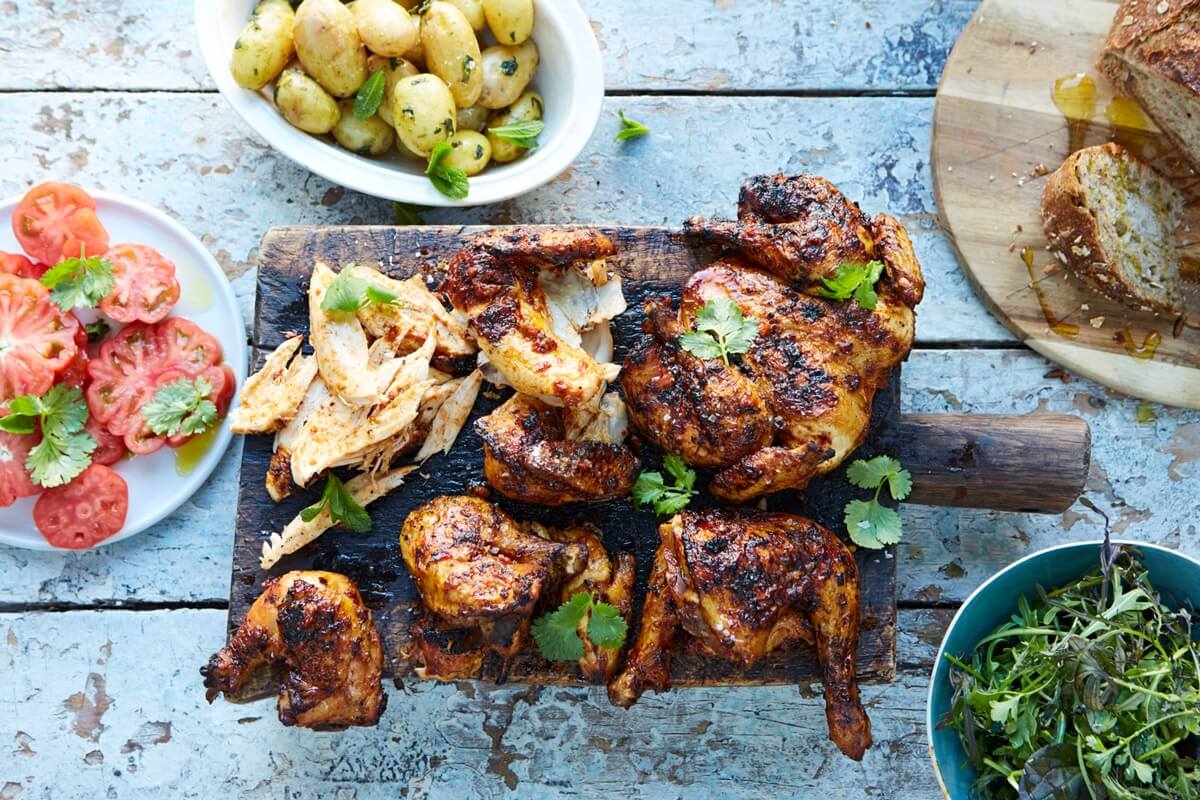 Jamie Oliver's awesome barbecued chicken:
Ingredients
1 orange
1 dried chilli
1½ heaped teaspoons smoked paprika
1½ teaspoons Dijon or English mustard
3 tablespoons honey
3 tablespoons ketchup
1 teaspoon olive oil
1/16 teaspoon sea salt , to taste
1/16 teaspoon freshly ground pepper , to taste
4 x 5 oz boneless skinless higher-welfare chicken breasts
Method
If barbecuing, light the grill now so the flames have died down and it's ready when you're ready to cook.


Finely grate the orange zest into a shallow bowl. Crumble in the dried chilli. Add the paprika, mustard, honey, ketchup and a splash of olive oil. Season with a small pinch each of the salt and pepper and mix well. Spoon out a few tablespoons of the marinade and set it aside.


Add the chicken breasts to the bowl with the remaining marinade. Turn them over in the marinade so they're well coated, cover with plastic wrap and leave to sit for 5 to 10 minutes or until the grill is ready.


If using a grill pan, put it over high heat now to get it screaming hot. Use tongs to transfer your chicken breasts onto the grill or grill pan. For chicken breasts about 1 inch thick, cook for about 5 minutes on each side, turning every minute and basting as you go, or until golden and cooked through. Spoon a little of the reserved sauce over each breast.
Serving suggestions:
Lovely served with the evolution potato salad and a fresh green salad, or delicious sliced in sandwiches in some good-quality bread. Add some leafy lettuce and sliced tomato to give it a good crunch.

Jamie's top tips:
• This marinade can be used on other lean proteins such as shrimp, pork tenderloin or flank steak. If the outside of the meat or fish looks dry, brush a little of the marinade over it whilst cooking.

• When zesting citrus fruit, use a Microplane or similar zester so you only remove the coloured zest without digging into the bitter white pith underneath.

• When grilling, you need to keep control of the heat really carefully so the food cooks through properly before it starts burning on the outside. If your meat starts to char soon after putting it on the grill or in the pan, move it to a cooler part of the grill or turn the heat right down.

• If you're doing this on the stovetop, it will work best in a well-seasoned cast-iron or non-stick grill pan.

• It's good to have one side of the barbecue with fewer coals so it's cooler. The coals are ready when the flames have died down.