Choosing the right outdoor heating solution for you
Posted by
Alex Lawry
on
November 21, 2016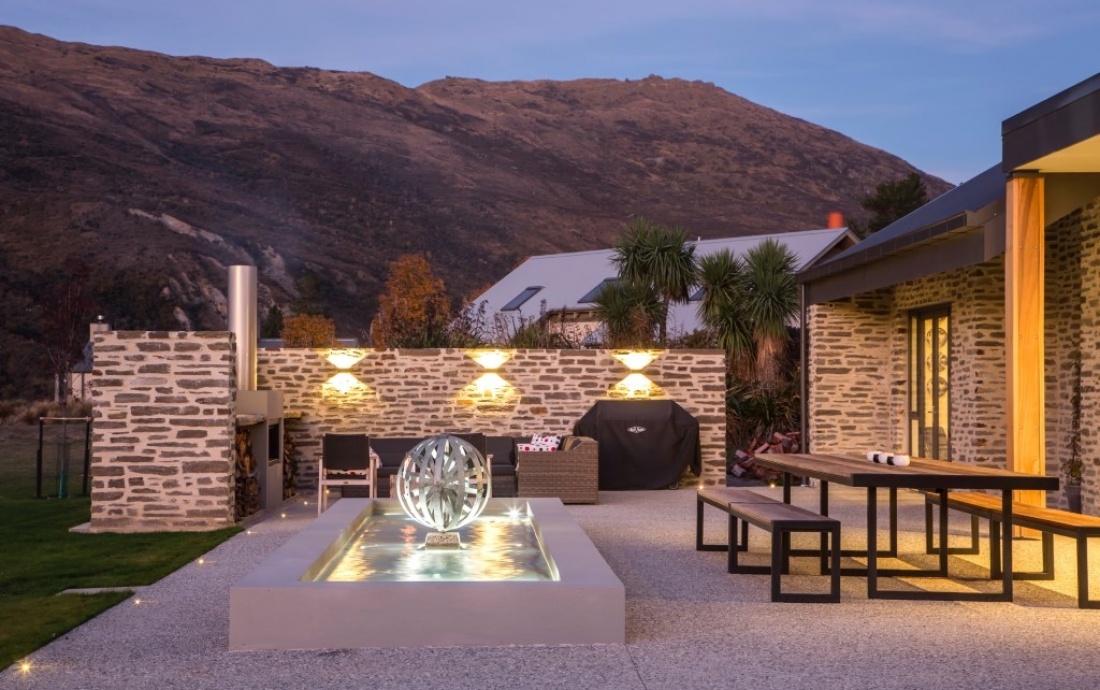 When choosing how to stay warm during those beautiful evenings there are many options open to you and in this article we'll explore the pros and cons of each.
We'll ignore the boring here. Yes, a blanket will keep you warm but there's nothing quite like a roaring flame to set the heart ablaze. Likewise a gas heater would do the trick but again, it's hardly an open flame is it? Besides, with all the wood so readily available in winter why settle for gas?
Pizza ovens
Pizza ovens are lovely and the good thing about them both is that even when they're not lit they are a nice ornament for your outdoor living space.
However, as both have a single opening it's often the case that anyone not lucky enough to be near the opening will struggle to feel the warmth.
Pizza ovens especially are designed for cooking and things don't cook so well if the heat escapes very quickly, this means that for those colder nights a pizza oven won't necessarily give you the warmth you need to stop your glass of wine from turning into a block of ice.
Chimineas are nice as well and are sure to attract comments when people come over but their size often means that only a few people can be sat around a chiminea at one time, and only half of them might catch the warmth!
Fire pits and outdoor fireplaces
Our two favourite options then are the famous fire pit and the lesser known outdoor fireplace. Fire pits are practical and smaller ones can easily be put away during summer. It's also much easier for a group to be sat around it enjoying long conversations in the crackle of the open flames (sorry chiminea).
You can roast marshmallows over the fire with the kids or settle down with more mature company and simply watch the flames dance in the night. Just don't sit downwind as the lack of chimney means someone usually cops a faceful of smoke!
So the much loved fire pit is a firm favourite of ours, but how about we take things up a notch ? As great as a fire pit is let's be honest almost everyone has one and they don't always burn hot enough to keep the chill off everyone.
An outdoor fireplace oozes sophistication. It's a dominant feature of your outdoor entertaining and the large hearth and steel firebox draws people inwards with its warmth. The chimney ensures no-one has to cough through a lungful of smoke whilst the grilling rack means a few flame-kissed entrees can be prepped while your friends and family bask in the golden glow of the logs crackling away.
Our outdoor fireplaces feature a perfect chimney draw so smoke is expelled but heat is not lost up the flue, the steel fireboxes kick the heat out towards you and your guests and the finish of your fireplace is entirely down to you, so it can match your house, garden walls or compliment your feature flooring.
An outdoor fireplace isn't just a feature in winter either. Ever had one of those long summer nights that you wished would never end? With an outdoor fireplace those nights can go on and on, just make sure the wine doesn't run out too quickly.
Outdoor fireplace: DIY or buy?
Many
DIY outdoor fireplaces
either kick out too much heat or lose it all up the chimney (hint: flames licking the night sky from the top of the chimney means a lot of heat is being wasted).
DIY outdoor fireplaces
also suffer from cracking due to the extreme heat that a steel firebox usually protects the render or stone from.
For an entertaining space that will keep your friends and family hunting for excuses to come over have a look at our extensive range of great outdoor fireplaces or try your hand at designing your own with our outdoor fireplace configurator.