How to improve your existing outdoor area
Posted by
Charlie Lawry
on
April 5, 2019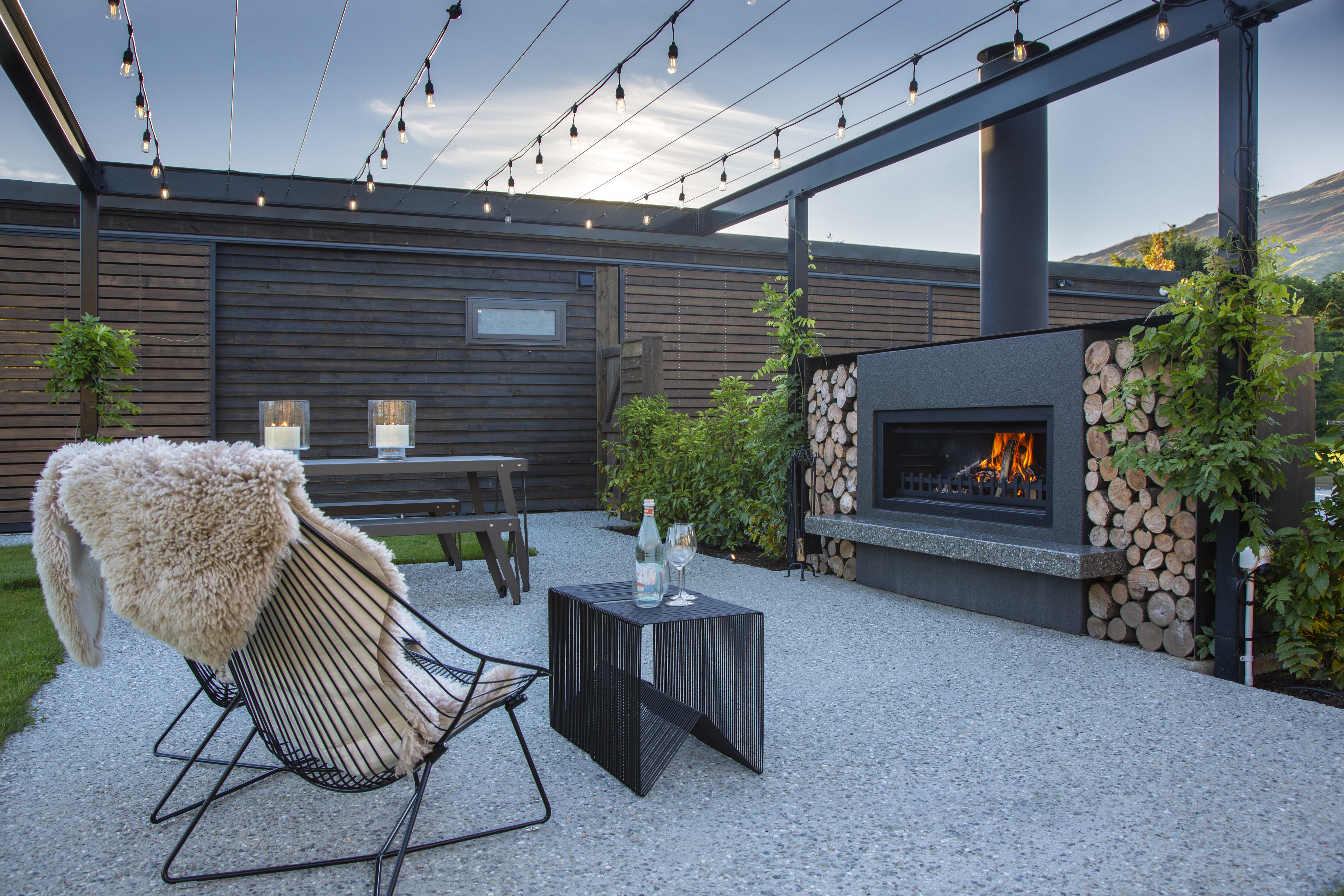 Outdoor living areas are a huge selling point for a home, they are often the focal point for those dinner parties and family BBQs. When done right, a well-styled outdoor area can help a home stand out and really set it apart from others. We want to help you create a beautiful space that can be utilised all year round - not just in the middle of summer!
Whether you have recently purchased a new home and are ready to put your personal touches on it, or you are looking for ways to create a fresh look and feel to your existing home but don't want to start from scratch, then this blog is for you. We have put together a few simple ideas on how you can transform your current outdoor area into the outdoor living space it was always meant to be.
Sometimes winter can be the perfect time to sow the seeds (literally) for summer. Put in some hard graft now and you'll be rewarded later in the year. Here we look at a few things you can do in the coming months to create an awesome outdoor space.
GARDEN
If you are one of those people that have been blessed with knowing which plant is which, what times of the year is best to grow new plants, and most importantly, how to keep them alive - that is fantastic (we'll admit it we're slightly jealous of you). Your garden is sure to be a beautifully curated space that makes your not so green-thumbed friends rather envious.
On the other hand, if you are not a garden king or queen then keep it simple and easy to maintain! Here are a few of our tips that keep our gardens looking inviting even though we don't have much of a green thumb either:
Add mulch or stones to your garden beds. This will both create a garden that requires very little ongoing work, while also looking super modern and stylish. Plus low maintenance means more time to enjoy your beautiful outdoor space, whilst keeping it tidy and letting your plants and flowers really pop!
Keep it simple, if you don't like it or there is too much of it - get rid of it. Pick one or two varieties of plants or flowers that you know how to look after.
Water! Don't forget to water your garden. You can either add a watering system to your gardens or get the kids out there with their watering cans - they love it! Be sure to do it first thing in the morning or late in the day so you don't lose any of the water through evaporation.
When in doubt ask a professional at your local garden centre. The staff are experts on all things plant related and are usually very happy to help share their wisdom. From what conditions different plants prefer, to what they'll look like fully grown, your local plant store will often have the answers.
Plant some winter wonders in the coming months. Different plants prefer to be sown at different times of the year. Often you'll be able to tell what's in season based on what's available and sometimes on special at your local garden store. Roses and Tulips could be good to plant in June, whereas August is a great time for lilies and forget-me-not.

With plants on a slow down in winter now is your chance to tackle a project or two ready for summer.
DECKING
A deck creates the foundation for your outdoor living area. If you already have an existing one, think about re-staining it at the beginning of every summer. This will bring your deck back to life while protecting it at the same time. Resene's website has some great inspiration for colour options as well as technical advice on the different types of stain.
If you don't already have one and there is room to fit one, think about getting one built! When planning think about things such as size, accessibility including indoor/outdoor flow, and garden access. Mitre 10 have some really helpful guides including how to design your deck, replace rotten or damaged boards, and how to clean and stain your deck.
SHELTER
When creating a space with the intention to use it all year round there are a few key things to think about, one of which is shelter. Shelter is necessary to provide shade in the summer or to keep out the rain and the cold in the cooler months so you can make the most of your outdoor living area.
There are a number of ways to do this which really depend on budget, as well as functionality. If you live on a hill in 'Windy Wellington' then you need to think about something a little more sturdy to keep the wind and rain out. However, if you live somewhere a little less prone to the elements, something like a basic pergola or an awning may be just the thing.
Let's delve into some options in more detail:
A sunshade is a great way to provide shelter from the sun during those hot summer days, and in most cases, it can protect you from light showers depending on the material you chose. Sunshades come in a range of styles and sizes and can be a really stylish addition to your outdoor area. They can be layered, singular, connected to your house, or designed as a stand-alone feature connected to either wooden or steel poles.
Already have an outdoor deck but it is useless when the rain and wind hits? Then maybe think about adding some clear PVC outdoor blinds. These are a fantastic option when needing protection from those harsher weather conditions without going the full monty (a permanent closed-in outdoor area with sliding doors and maybe an opening roof to boot - which is fabulous too!).
Most come with a selection of varieties, colours and materials with the option of manual or automatic operation. Check out Louvretech's website for a more comprehensive list and breakdown.
Pergolas come in many shapes and sizes and are perhaps one of the most popular outdoor shelter options. Because there are so many options you really can't go wrong. Whether building it yourself the typical kiwi DIY way or using a professional, pergolas can be tailored to meet any budget.
Combine them with motorised louvres for an extra flash touch or add creeping vines and fairy lights for a truly magical effect.
Pergolas can be made as a stand alone feature over a patio area in your garden or as an extension to your house covering your decking area. Either way, they create the perfect focal point for outdoor entertaining.



OUTDOOR FIREPLACE
Ok, so we have formed the basis of a really well functioning outdoor area. The only thing left is heating. An outdoor fireplace will transform your outdoor area into something truly amazing allowing you to enjoy the outdoors no matter what the season. Think pizza and wine with friends, or toasting marshmallows over the fire for a fun family night in.
Trendz Outdoors offers a range of outdoor fireplaces that differ in size and style with the ability to customise and add or remove any accessories as you see fit. We have been in the business a while now and absolutely love seeing the reaction on our customer's faces when they have their outdoor fire installed. We work with the best design team to ensure we create outdoor fireplaces that are bound to impress with functionality and design at the forefront. To check out our range of Outdoor Fireplaces download our brochure by clicking HERE or via the image below.