Your Guide to Outdoor rooms
Posted by
Charlie Lawry
on
July 24, 2018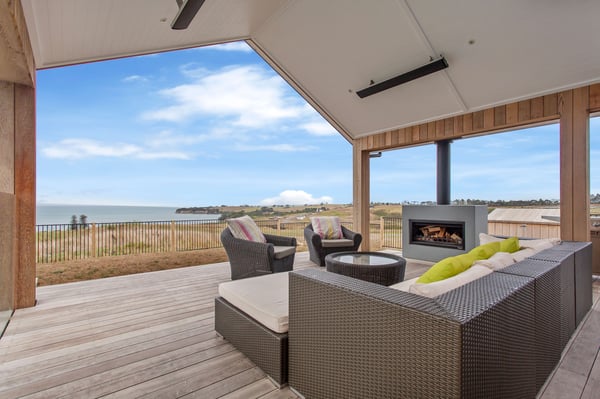 They're super on-trend and a great way to create some extra living space all year round. But adding one to your home can be a daunting prospect, and getting it wrong can mean wasting a precious resource in short supply; space.
When it comes to outdoor entertaining there are a few boxes that need to be ticked. It needs to be; practical, comfortable, sympathetic, accessible and impressive.
The last point may be the most important. Not only will it ensure that your friends and family are suitably impressed when they come over to enjoy a meal or a few drinks but it can make your bank account happy.
An outdoor room, when done well, has the potential to seriously increase the value of a home. A few seasons ago the hit TV show The Block NZ featured outdoor rooms that were a masterclass in maximising some extra outdoor space, even in busy Auckland. But even they experienced challenges and in the end, rooms were very different from each other.
Why consider an outdoor room?
If your house lacks a little room or could be taken to another level with better indoor-outdoor flow then you may have considered an outdoor room. Likewise, if your garden is either massive (so you can spare a few square metres) or tiny (to the point where it's almost pointless) then an outdoor room may have crossed your radar before.
Outdoor rooms are great because, when designed well, they become a natural extension of your home. In colder climates, like Europe, houses have conservatories attached. These create a warm room that can be a second lounge or play area for kids. Conservatories are fully enclosed rooms, to keep the cold out and the warm in.
In New Zealand, there is more of an argument for keeping outdoor rooms only partly sealed off, mostly to provide wind shielding or privacy. But because New Zealand experiences such varying weather, having an outdoor room that can let in the light, and keep the rain away, is key.
Outdoor room feature - Louvres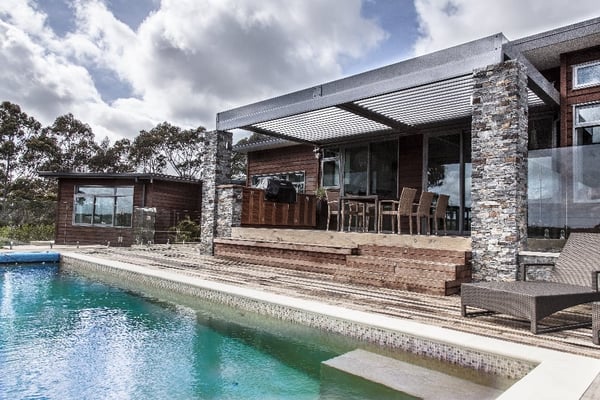 Adding an adaptable roof, that can either retract or open if the weather is right can provide some much-needed flexibility to combat New Zealand's weather extremes. Rather than see a louvred roof as a way to sit outside in the rain view it as space where the sun's relentless heat can be kept at bay. Or the rays let into enjoy a beautiful starry night. A company like Aurae can help with finding the right louvre roof for you.
Outdoor room feature - Feature wall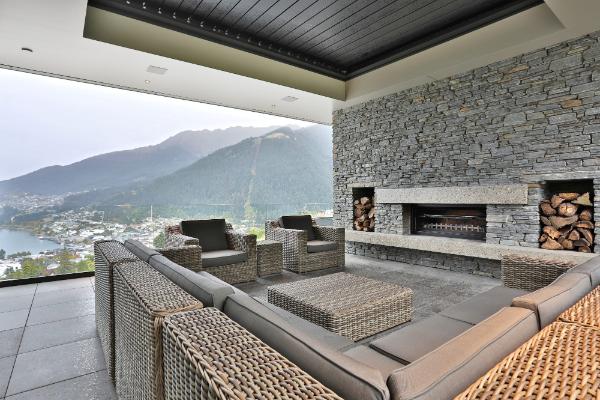 A feature wall of stone, schist, wood or brick not only provides privacy and some protection from the elements but it adds a really delicate style element to the outside room.
It's worth bringing in a touch from within the house to make it feel more like part of the house its attached to, or bring in nature to immerse visitors in the outdoors.
Outdoor room feature - Furniture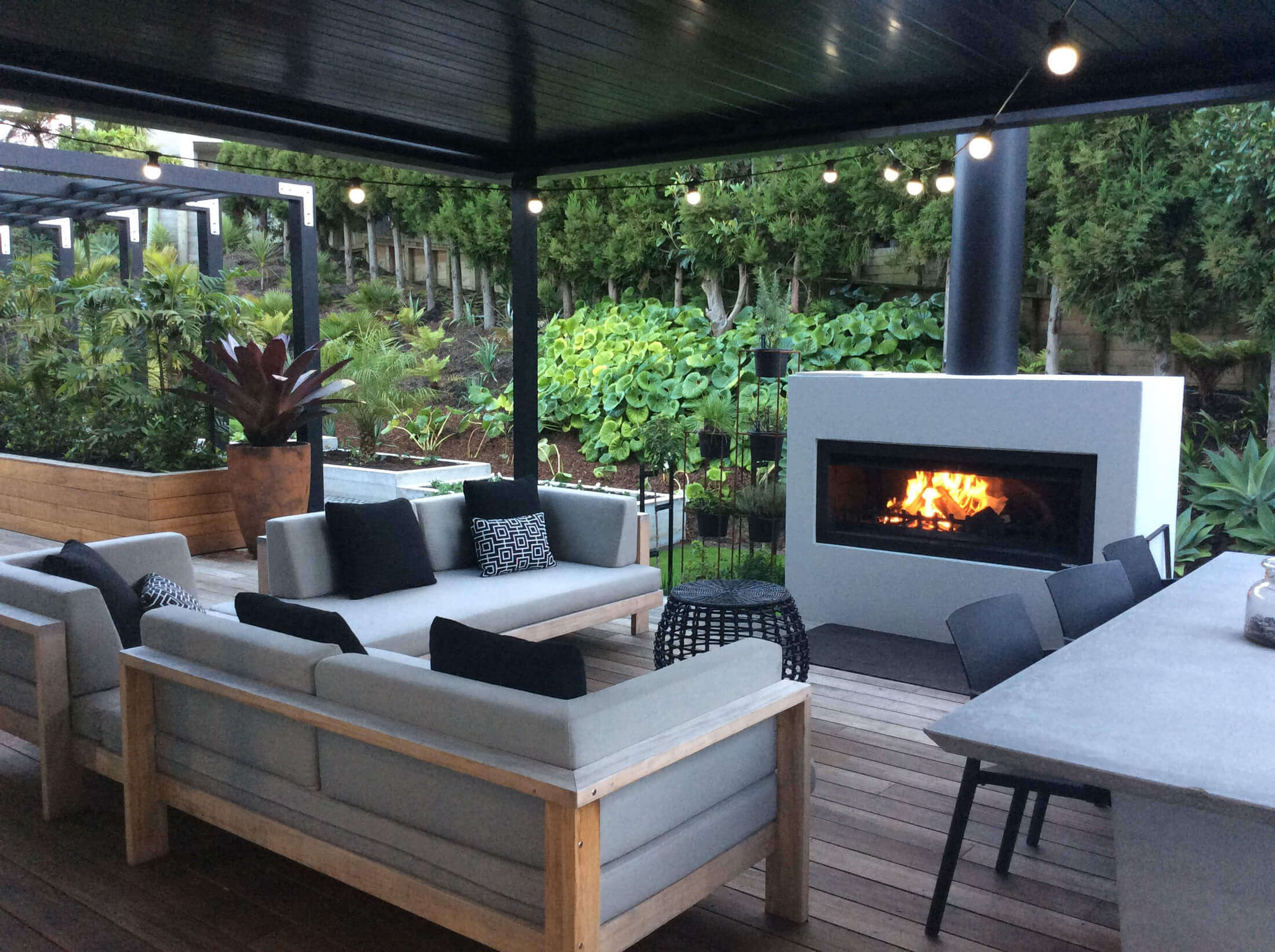 As a space that will naturally pull people outside to enjoy the fresh air or view the seating matters a lot in an outdoor room. Outdoor entertaining is a lot better if everyone can get comfortable!
From bean bags to premium sofas and loungers it's important to find furniture that not only looks good but is hardy. Even if you have a covered roof (like the example in the image) the sun may still bleach untreated items and a strong wind can push rain onto soft furnishings.
Outdoor room feature - Fireplace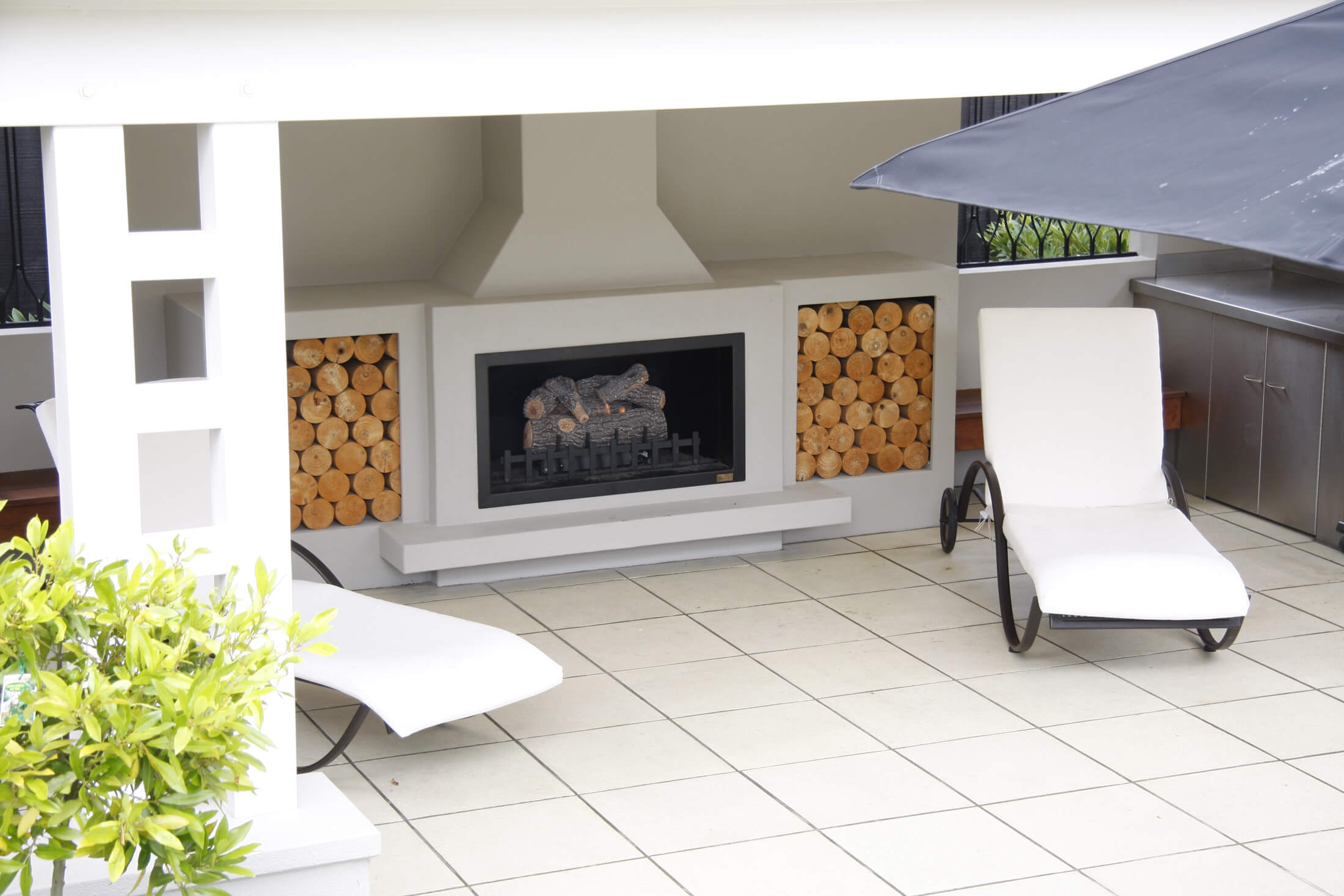 Once the sun has set, and the louvre roof has closed, getting the fire going means the great conversations can continue. If you've built a feature wall to shield you from the wind, and opted for a louvre roof then the heat is trapped easily.
Even when you open the roof to gaze at the stars the heat kicked out by a well-built and engineered fireplace will ensure you're not left shivering.
With outdoor rooms adding more usable space for your home, and value to potential buyers in the future, it's important to do them right.
An outdoor fireplace can be a stand-alone feature or built into a wall to blend it into the design. Chat with one of our experts to see how an outdoor fireplace could work for your outdoor room.