5 reasons to choose a Trendz Outdoors fireplace
Posted by
Alex Lawry
on
November 6, 2017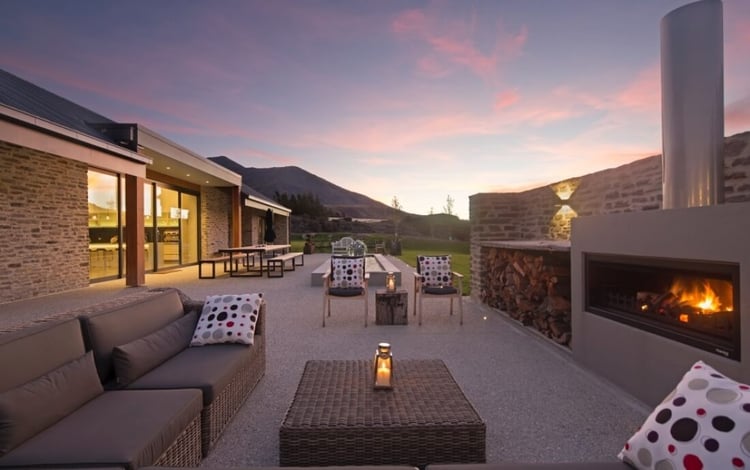 So you've found a Trendz fireplace you like, don't worry you're not alone! Our fireplaces have been placed in award-winning houses and grace the backyards of some pretty famous Kiwis. Whether you've fallen for the Douglas, Hudson, Burton or Mini Burton there are a couple of extra reasons why you should choose Trendz Outdoors.
You can have it within a few weeks
We work very closely with a partner manufacturing team here in New Zealand. They're just down the road from our head office so we get regular updates on supply and can ensure a steady flow of production to meet demand. That means if you want your Trendz Outdoors fireplace before a major holiday, or to be ready in a new house, we can work to your schedule.
Free nationwide delivery
We can deliver to all depots around New Zealand and delivery from our head office in New Plymouth is completely free!
Our fireplaces then require a hiab to be placed at your home so the hiab will typically collect the fireplace from the depot and take it to site. This means you don't have a fireplace sitting around at your house for a while and reduces on-site clutter.
Free cooking grill
Each of our Trendz fireplaces comes with a free stainless steel cooking grill. These can be slotted into the firebox for hassle-free grilling and easily removed once you're finished.

Trendz fireplaces come with a 6mm steel firebox, designed to throw out maximum heat. A steel firebox typically puts out a lot more heat than a traditional brick fireplace. This also makes them a lot more efficient as not as much wood is required to heat up your outdoor area. Not only does the back and top baffles of the firebox design make them throw out heat but it also makes them brilliant for cooking as they help direct the heat around the steel firebox making them more like an oven for cooking rather than relying on the direct heat of the hot embers.
Steel firebox
Steel kicks out heat quicker than brick as you're not waiting to heat the bricks up. So if you're looking for an outdoor fireplace that kicks out heat with minimal fuss then you'll want a steel firebox.
Our steel firebox is also designed to reduce heat loss up the chimney, whilst allowing for great smoke relief, ensuring more heat is enjoyed by you and your guests.
Drawings available & configurator
If you're trying to decide how your fireplace will look in your outdoor entertaining backyard we have an innovative configurator that allows you to upload a picture of your garden and place a fireplace in the desired spot. Add accessories such as wood boxes to get a sense of the final look. If you're working with a landscaper or architect we can supply them with design drawings to help them plan a Trendz Outdoors fireplace into your design.
When you're making the great decision to include an outdoor fireplace in your backyard you want the peace of mind of knowing you're working with a partner that has helped dozens of people achieve this dream. You might want advice on which plaster types work best to eliminate cracking, or you might like help finding a local hiab crew.
This is where the specialists at Trendz Outdoors really can help. There's no question or project too small and if you're thinking it chances are someone has asked it before!