Top 6 outdoor fire pit designs on the market
Posted by
Ashley Lawry
on
February 10, 2020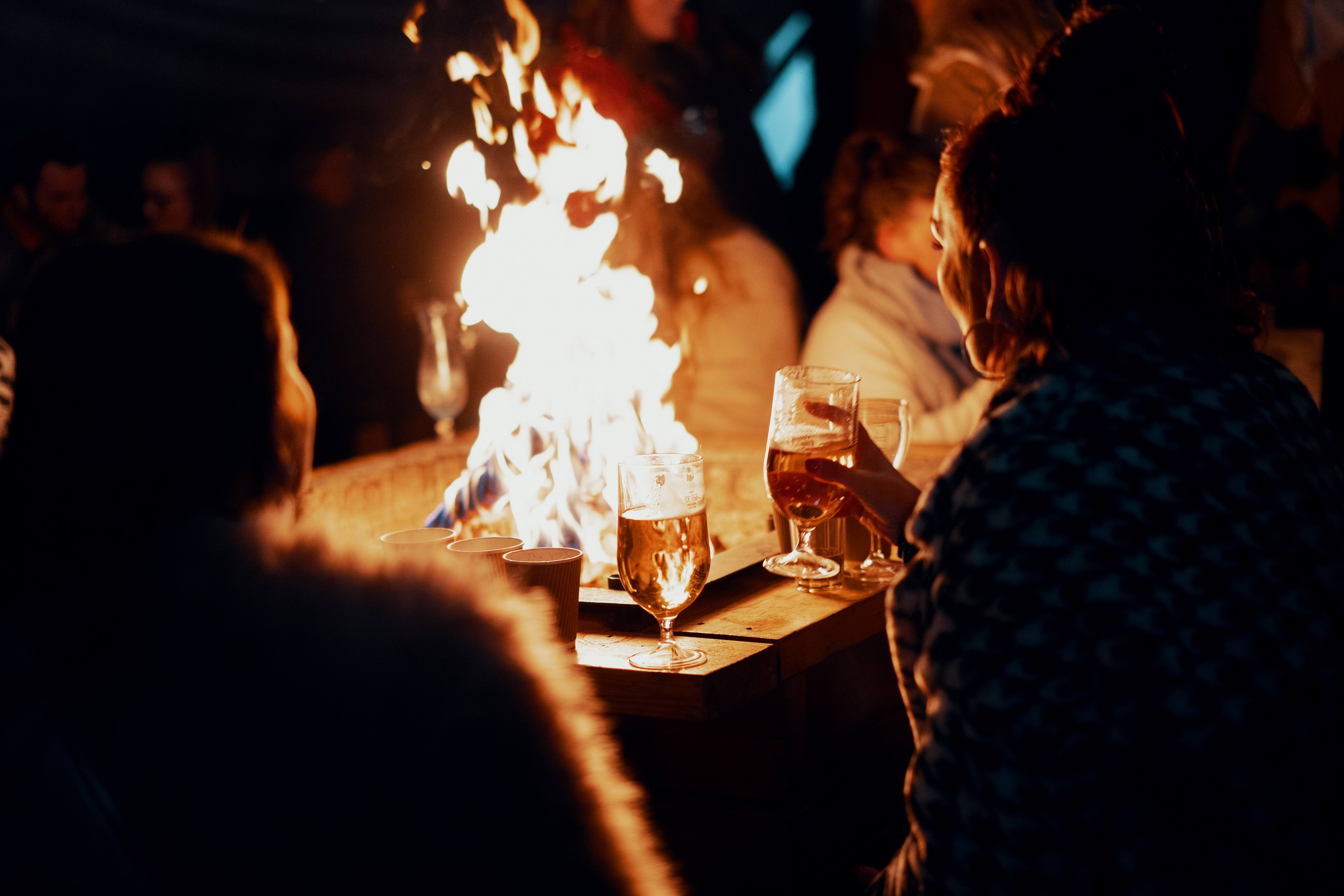 Functional outdoor spaces are now a must-have, no matter whether you're located in the middle of town or a quiet rural oasis. Everyone wants their own outdoor haven, especially as the last few years have meant spending more time at home than many of us planned! Various lockdowns and restrictions meant more time assessing whether our home space was conducive to relaxation and had received the attention it deserves.
Now that social gatherings are becoming a more normal occurrence, our home entertaining areas are seeing renewed focus. As the focal point for entertaining guests and family members again, many homeowners are looking at new ways to reinvigorate these social hubs. Fire pits are the perfect addition to any social area.
Traditionally fire pits were just pits dug into the backyard, lined with stones or bricks and were quite simple features. With demand for an outdoor social destination in the backyard increasing, the humble fire pit is now going from strength to strength. More people are utilising their at-home spaces by incorporating entertainment and relaxation hubs that can be enjoyed by all ages.
Another great benefit of incorporating a fire pit is that you don't need a huge budget. There are many affordable options out there, and styles to suit all tastes. You can even choose between a built-in feature fire pit or a moveable one. While the former can be built into the style of the outdoor space the latter is transportable so you never have to leave your fire pit behind or leave it out when not in use.
In this blog, we have collected our top 6 fire pit types that are on the market here in New Zealand. They range from style, functionality and price.
Trendz Outdoors fire pit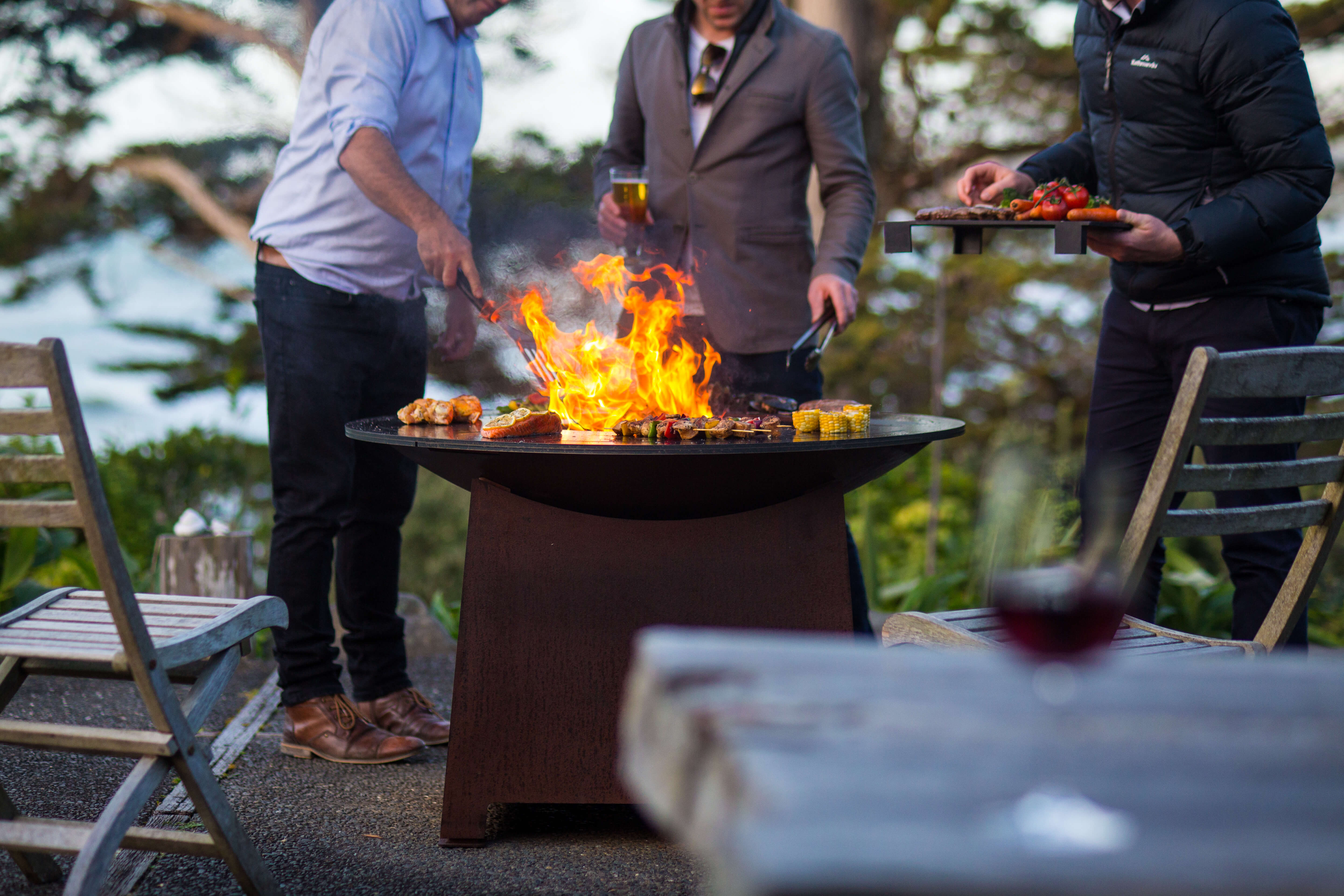 The Trendz Outdoors fire pit not only delivers a unique feature with a classic designer look but also offers a practical cooking station in the comfort of your backyard. Perfect when you have family and friends over or to reduce the kitchen mess by enjoying the cooking station after a long day at work.
The Corten steel stand and built-in wood storage have been pre-rusted to create an industrial finish, rich in colour and sure to create a focal point in any outdoor space. The main bowl can be used with or without the grill and hot plate to offer a traditional fire pit experience or an entertainment centrepiece with cooking in mind.
This design is also able to be easily transported, so you're not restricted to one area, especially handy if your outdoor area is tight on space. Easy to assemble, durable and stylish, the Trendz Outdoors fire pit is perfect if luxurious style is high on your list of requirements.
Price: $3,495 including GST and delivery
700mm (H) 1100mm (W) x 1100mm (D)
www.trendzoutdoors.co.nz
Living & Co fire bowl
This sturdy Living & Co Round fire pit helps keep those chilly evenings and nights warm while complementing your backyard or patio. This small, transportable fire pit can move freely around the deck You can even take it with you camping, the options are endless with this compact and lightweight fire pit option. This fire pit can be fueled with either wood or charcoal, it also comes with a dome fireguard to help stop embers from spitting out onto your lawn.
This fire pit is a steal for only $129
Size: 610mm (D) x 580mm (H)
www.thewarehouse.co.nz
The cooper cast wood fire pit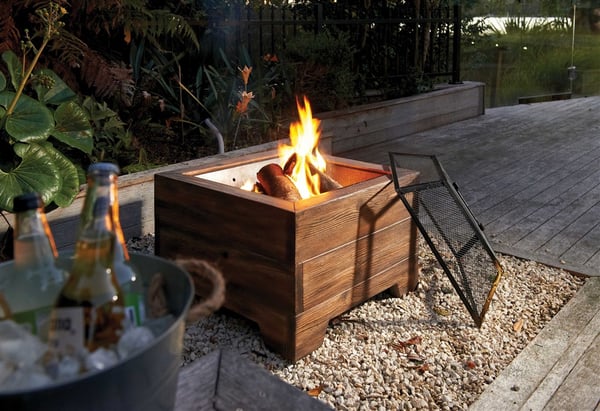 The Cooper Castwood fire pit will accentuate your outdoor area with the rustic wood-look design. The fireguard lets you enjoy the warmth of the crackling fire while protecting you from hot embers. This fire pit can easily be moved around your outdoor area if needed. If you decide on selling up your home it can also easily be moved with you. This design includes a hard-wearing powder coated fire bowl as well as a wood grate and fire tool.
Price: $419
600mm (L) x 600mm (W) and 680mm (H)
www.charmate.co.nz
Cortenz curve steel fire pit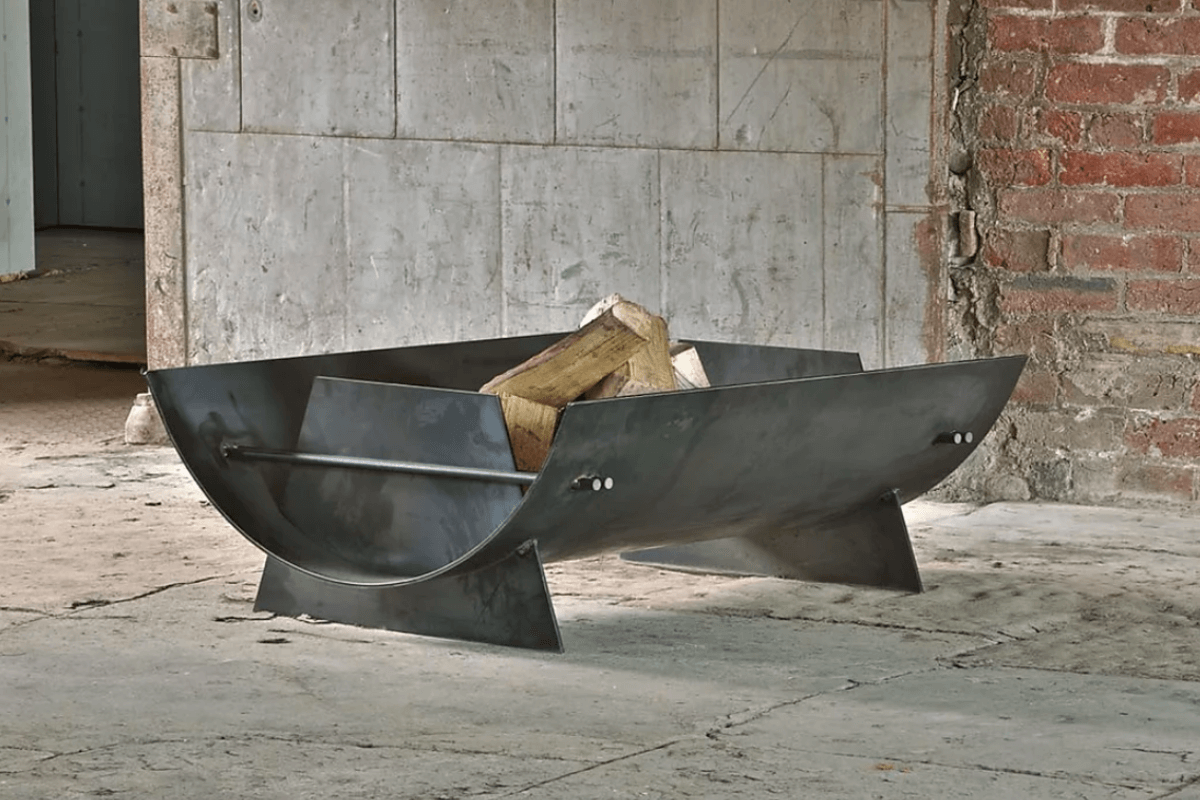 This simple yet stylish fire pit screams simplistic charm with a little bit of difference. Its unique style can be placed and used on either concrete or grass areas and its slightly homemade appearance gives it a homely appeal.
Maintenance is very low key with this fire pit. Made with 5mm Corten steel apart from piling this fire pit with wood it barely needs any looking after, only the occasional emptying ash now and again (depending on use) it's very low maintenance. Like all of the other smaller more simple fire pit designs, this steel fire pit option can be transported for maximum practicality. Although, at a metre long you might not be taking it camping with you!
Price: $896
350mm (H) 1000mm (L) x 750mm (D)
www.corenz.co.nz
Solex outdoor fire pit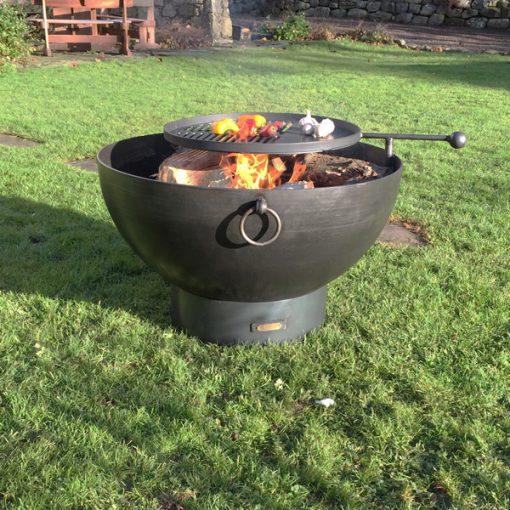 This creative design doesn't just keep you warm on a cooler evening, it also acts as a BBQ grill for cooking! The complimentary and removable swing arm allows easy cooking simultaneously on the grill. And since the fire sits lower in the bowl it is ideal for windy locations. Manufactured from 5mm steel this design is simple and rustic.
Price: $1,699
www.bbqsandmore.co.nz
Concrete round fire pit
Create a zen-like ambience in your outdoor space with this Round Concrete fire pit by Design Warehouse. Its round shape, ample size and concrete exterior make it a perfect fit for many spaces.
This gas concrete fire pit is expertly designed and constructed and is the perfect solution if you'd rather have a gas-fuelled fire pit than wood burning. The gas fire provides ample heat to any entertaining area and you can manually adjust the flow to control the temperature. This fire pit is easy to use and can be hooked up to your gas line with the help of a professional gas fitter, or it can be connected to a refillable propane tank.
Price: $3,695
1070mm (W) 1070mm Diameter x 400mm (H)
www.designwarehouse.co.nz
The addition of a fire pit can help enhance the quality of time you spend outside. It is also a handy heating solution so your nights outside can keep going long after the sun has gone down. If you're interested in learning more about the Trendz Outdoor fire pit then don't hesitate to reach out to us today. Or better yet, download our fire pit brochure by clicking on the link below.