8 perfect outdoor entertaining areas
Posted by
Charlie Lawry
on
June 20, 2018
It might be the middle of winter and thoughts of sitting outside with friends enjoying a glass of wine may be buried deep behind warmer thoughts but there's good news on the horizon.
Having passed the mid-winter point the nights are set to get shorter and the days longer. As the sun stays around for longer, and the winter blues turn to blue skies you may find that you wished you'd upgraded your outdoors space ahead of the summer rush. After all, it won't be long before the summer fun will begin and having a great entertaining area is key to making sure everyone enjoys a long hot summer of fun.
To help cure the winter woes, and to help inspire ideas for outdoor entertaining area upgrades we've compiled 8 great examples of outdoor entertaining areas that'll you wish were yours.
#1 Entertaining with an outdoor cinema
As New Zealanders we love the outdoors, not to mention entertaining outdoors. With the growing number of outdoor TV's and projectors now on the market it is even easier to make the most of entertaining with friends outdoors. Our friends at Houzz suggest not to forget to set the scene – think about mood lighting, comfy seating, portable screens and a bowl of mandatory popcorn. Use these ideas for inspiration.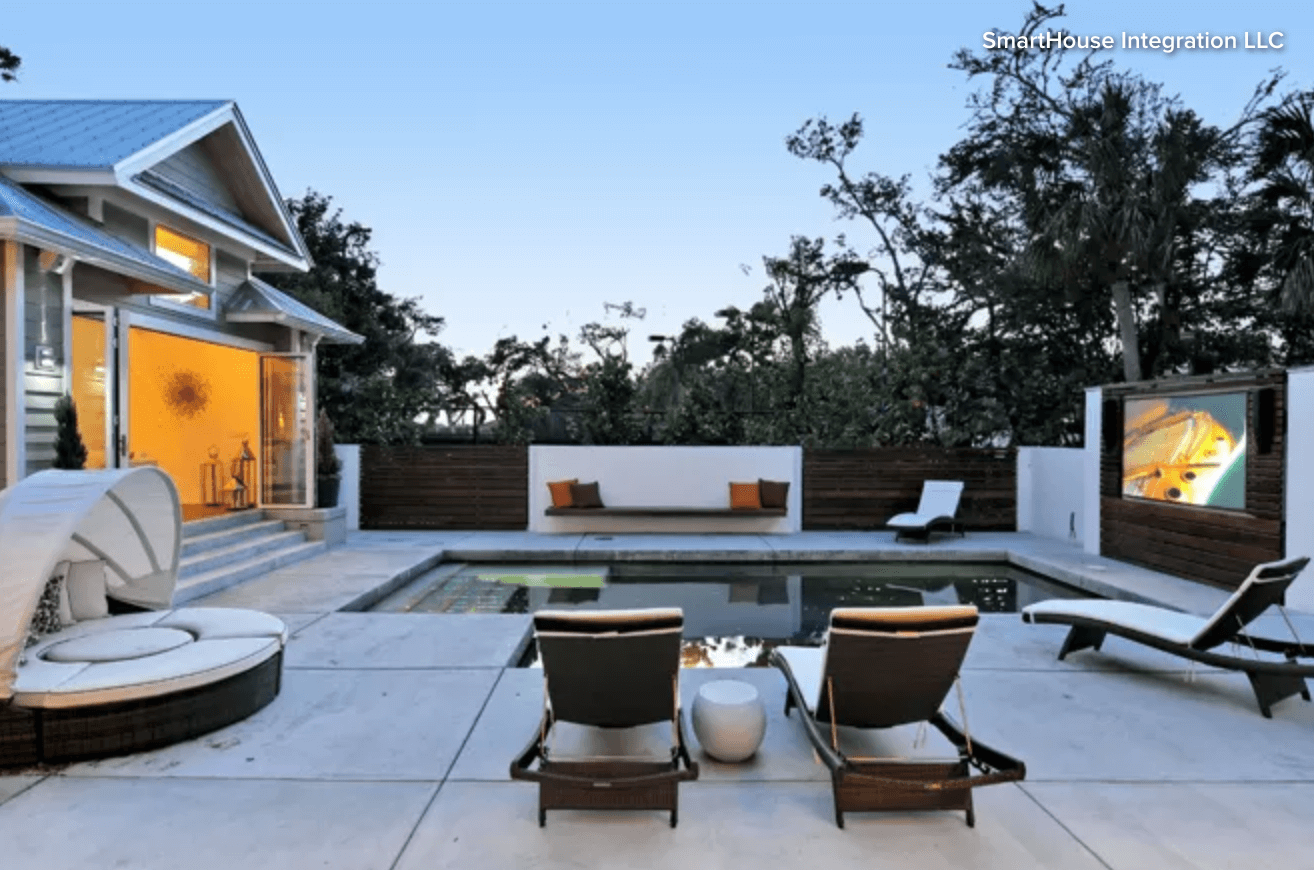 #2 Outdoor sanctuary and at home day spa
This is more of an entertaining area for one, or a couple perhaps. Relaxing in a nice warm bath, gazing at the stars while surrounded by a jungle of plants is well worth the investment. It is rare to find a glamping retreat that doesn't have an outdoor bath or hot tub as they are the ultimate mandatory must have for the ultimate outdoor relaxing getaway.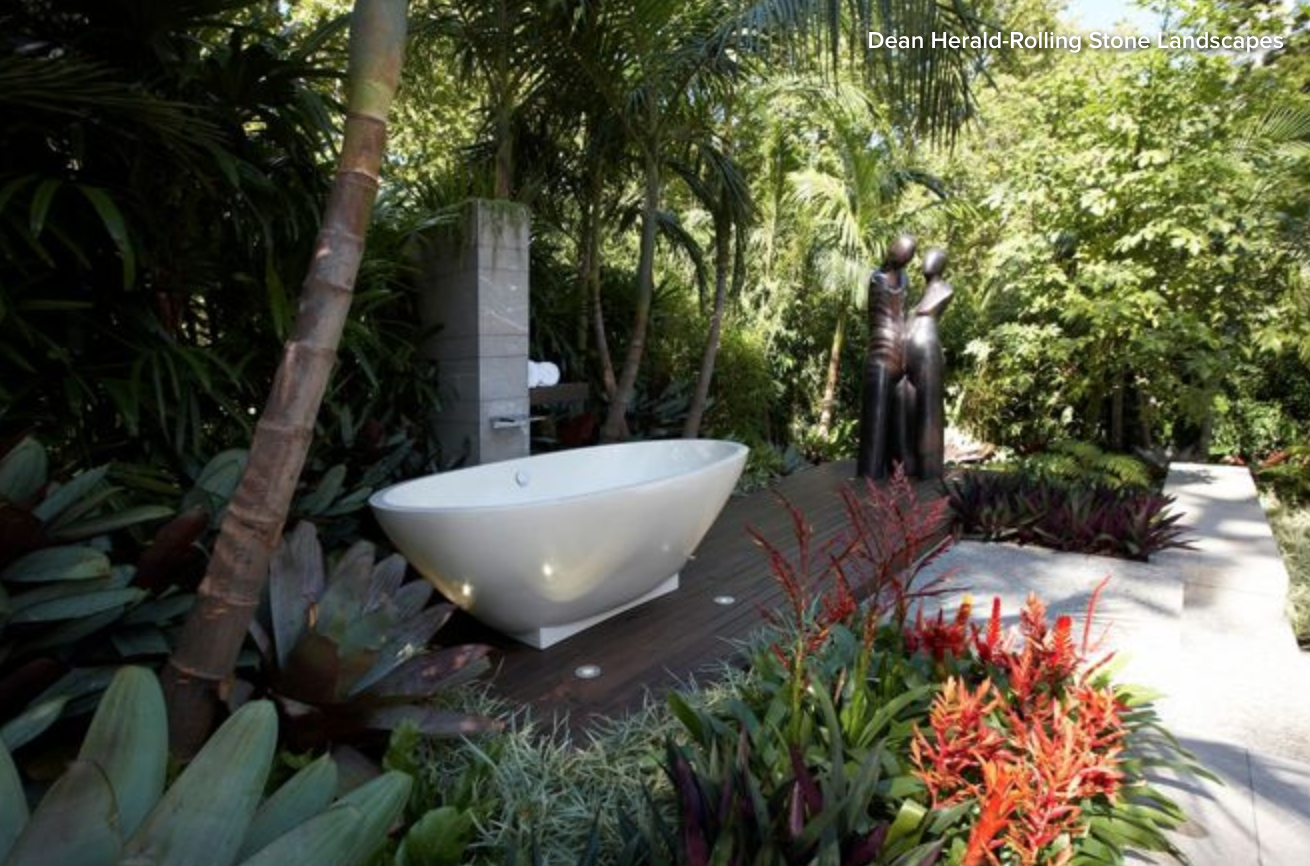 #3 Nothing screams summer like a pool
On a hot summer day when the temperature sores nothing beats jumping into a nice cool pool. This simple and stylish addition to your outdoor entertaining area also means friends and family can be entertained in the water.
If you're into a bit of at home fitness, extending the length of the pool can automatically turn it into a lap pool but for the purpose of entertaining you can guarantee that on a hot day you'll have friends flocking to yours to enjoy a cold drink and a mess around in the water.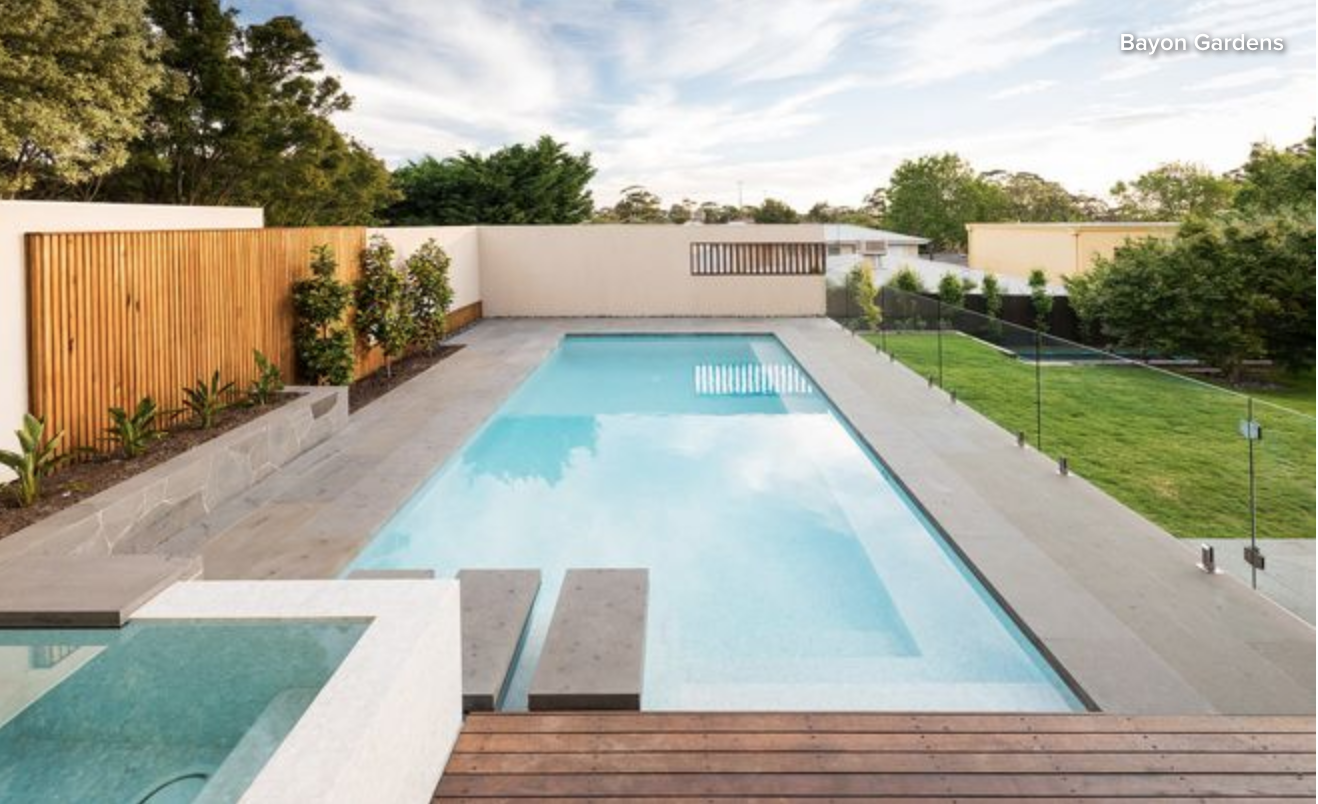 #4 Outdoor kitchen & bar
A chilly bin is nice but how cool is a built-in outdoor beer fridge? As great as a BBQ is why not have a full blown kitchen outside so you can roast, sautéed, boil and grill whilst having running water and chopping boards to hand?

#5 Go large or go home with an outdoor sofa
A massive sofa, a bunch of friends and some soft cushions in the shade could be the perfect respite from the summer's sun. Picture a full glass of wine and numerous friends sitting comfortably on this picture perfect porch and you'll see why we love the idea of including an outdoor sofa in your entertaining area.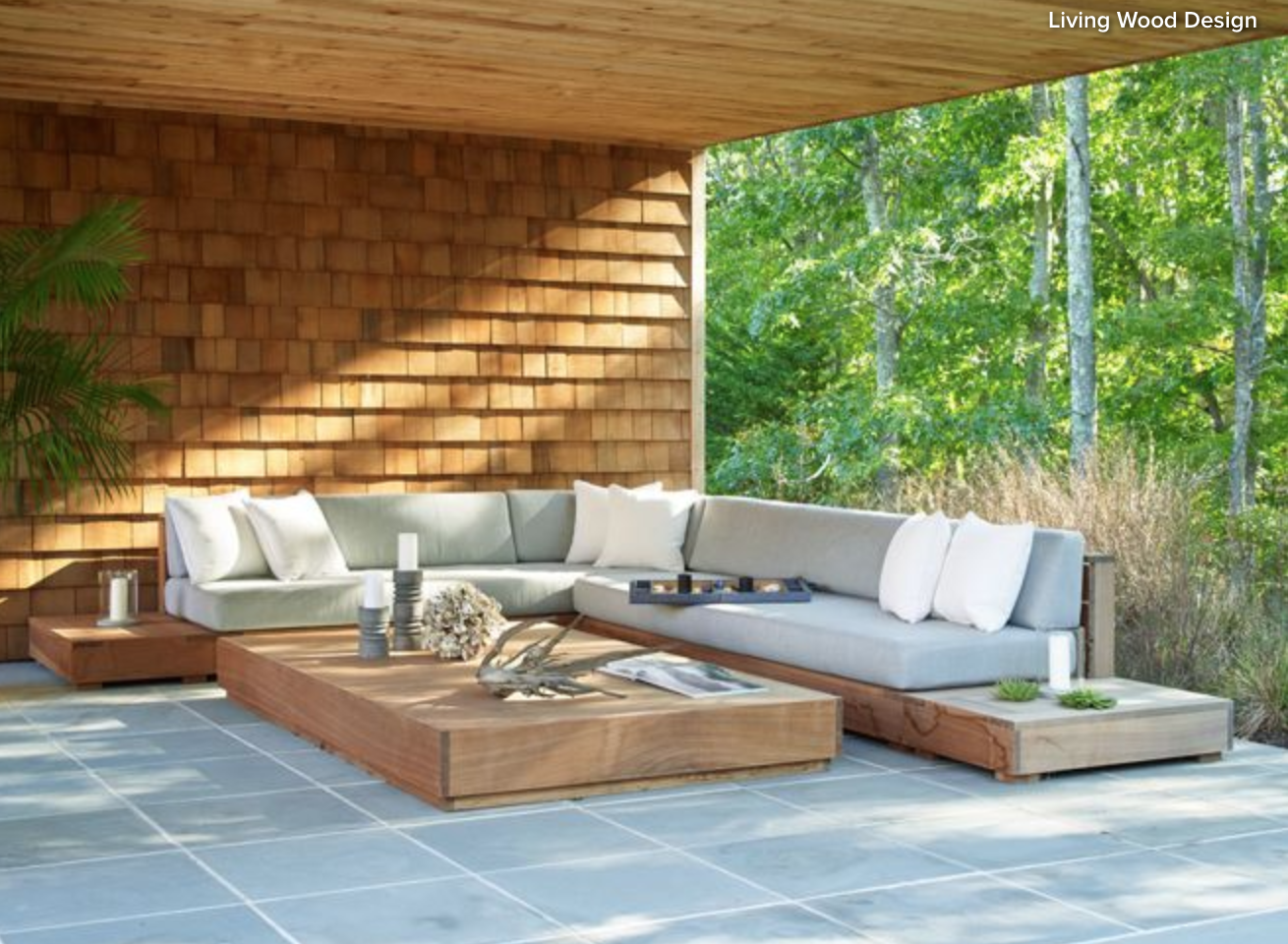 #6 Relax in a spa pool
If laps aren't your idea of fun, or space is a little limited then a spa pool could definitely be right up your street. Built into your deck or as a feature these can be functional and stylish.
They're not as expensive to run as many believe and if you get the right size then a group of friends can enjoy the outdoors together.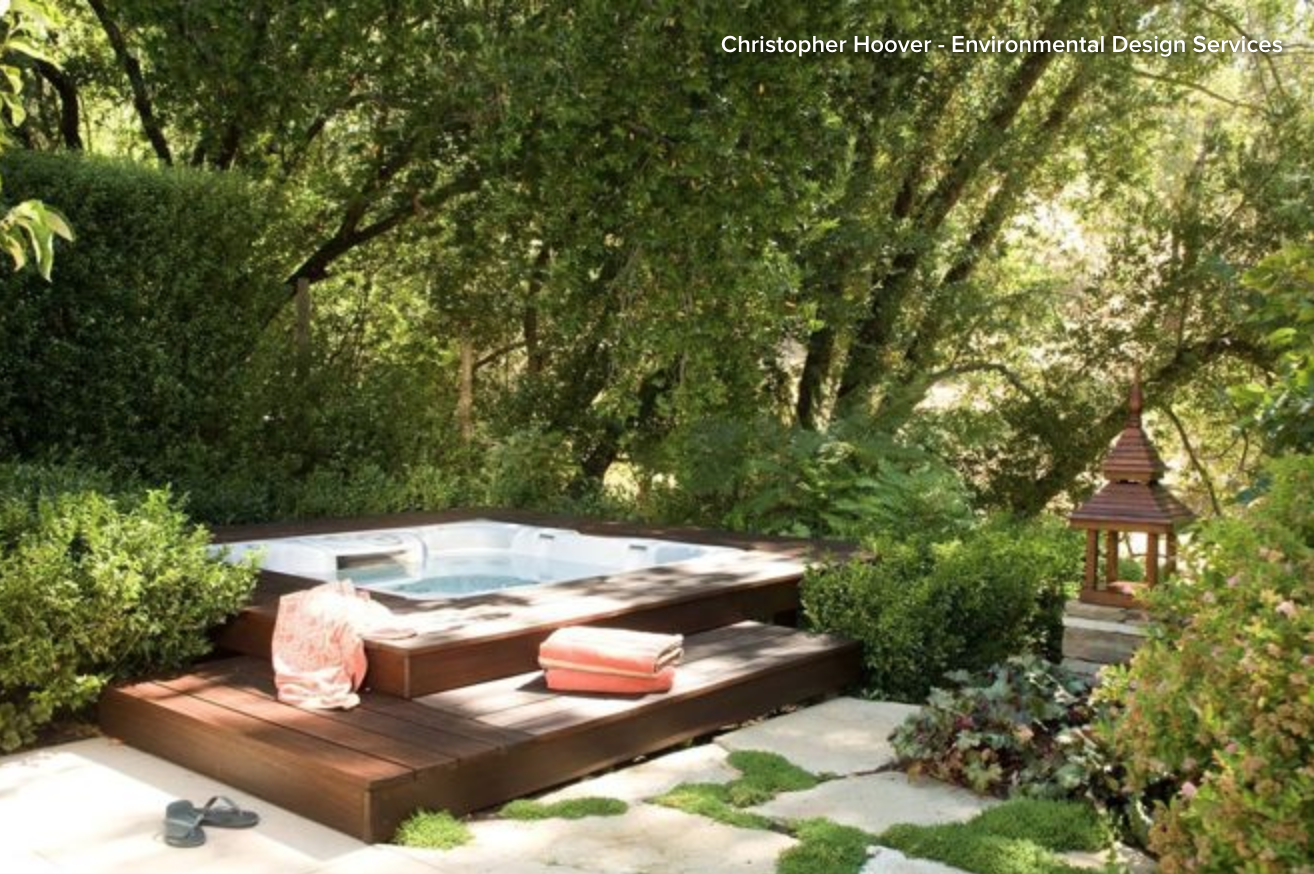 #7 Outdoor bean bag
Big, weather-proof and comfy as an outdoor beanbag is soft and stylish and ideal for some extra seating in your outdoor entertaining area. Lots of outdoors areas pack in the hard materials, wood, tiles and stainless steel. breaking up this harshness with canvas and softer fabrics makes your outdoor entertaining area much more relaxing.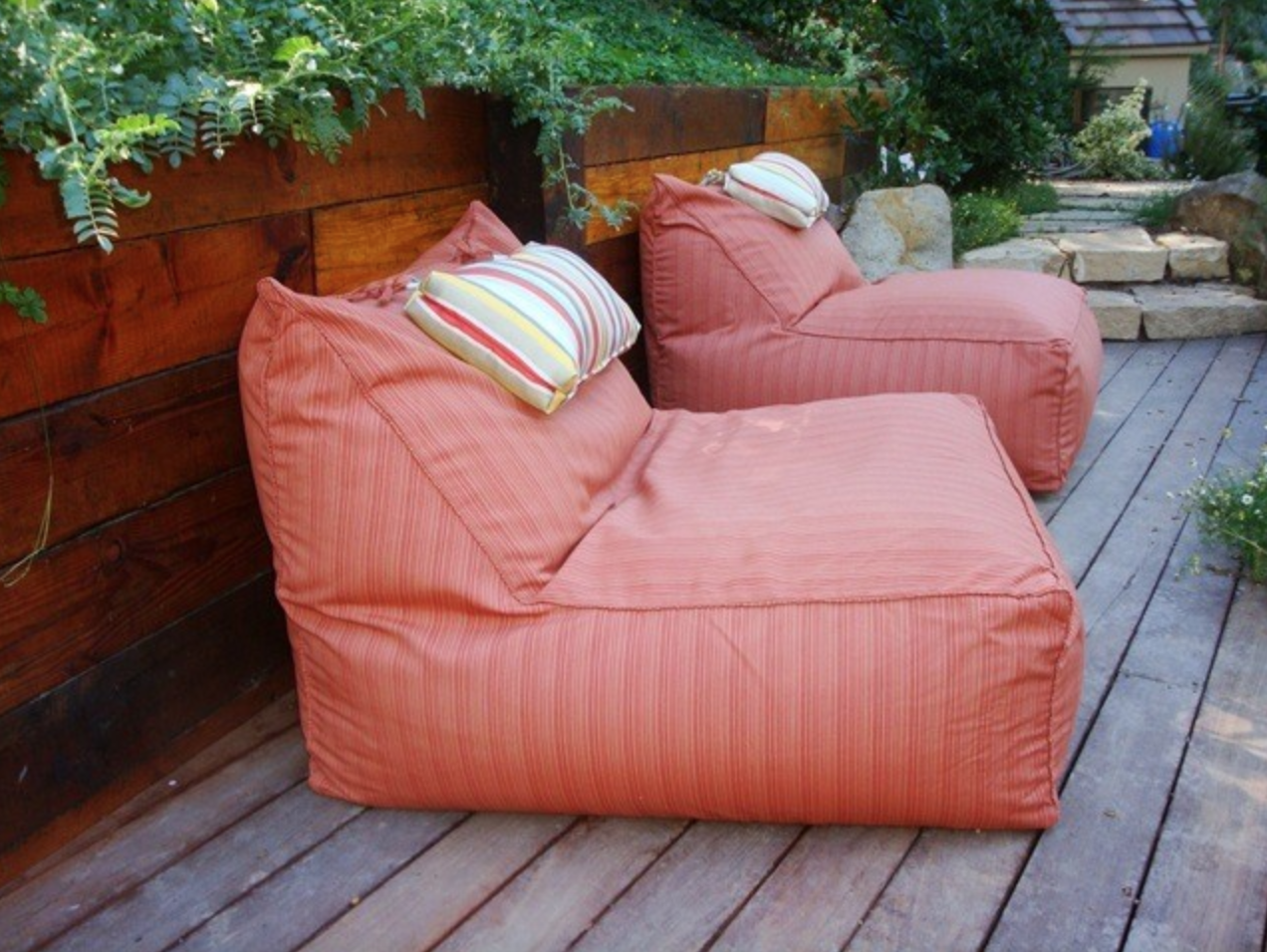 #8 Outdoor Fireplace
We may be slightly biased here but we think an outdoor fireplace is a step ahead when it comes to upgrading your outdoor entertaining area. Not only is it much cheaper than many of the other options but alone it can take a great deck or garden and take it to another level.
The fact you can cook on a Trendz outdoor fire means you're also able to take a little bit of the kitchen outside as well.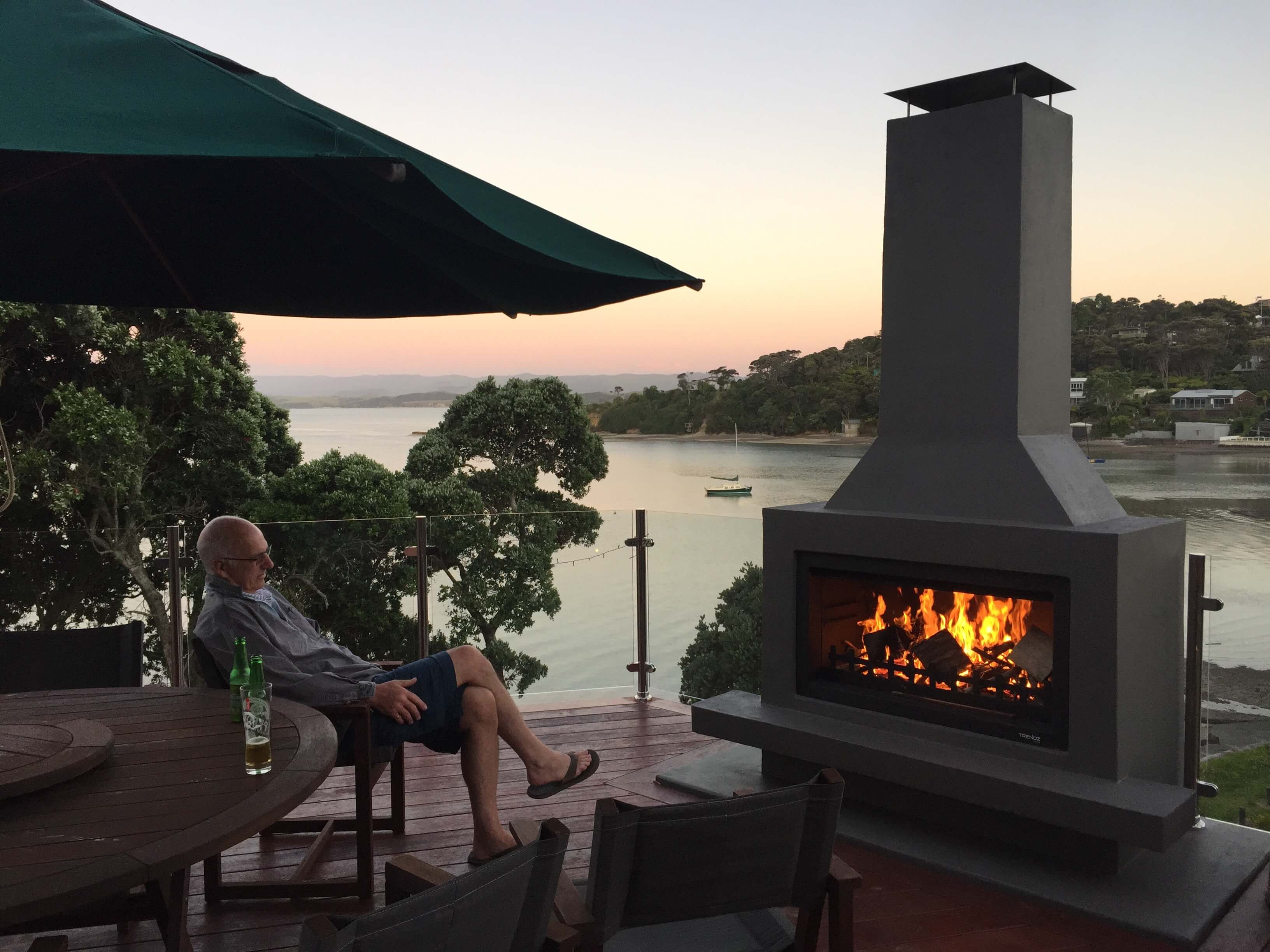 Hopefully this has fired up your imagination and given you a little break from the dreary weather.
Obviously we think anything featuring an outdoor fireplace is a winner, but then we are a little bias! If you agree then why not download our style guide to get some more inspiration. You'll be amazed at some of the designs our clients have created for their dream entertaining areas.
Images and inspiration was sourced from Houzz