Should I buy a second-hand outdoor fireplace?
Posted by
Charlie Lawry
on
April 1, 2020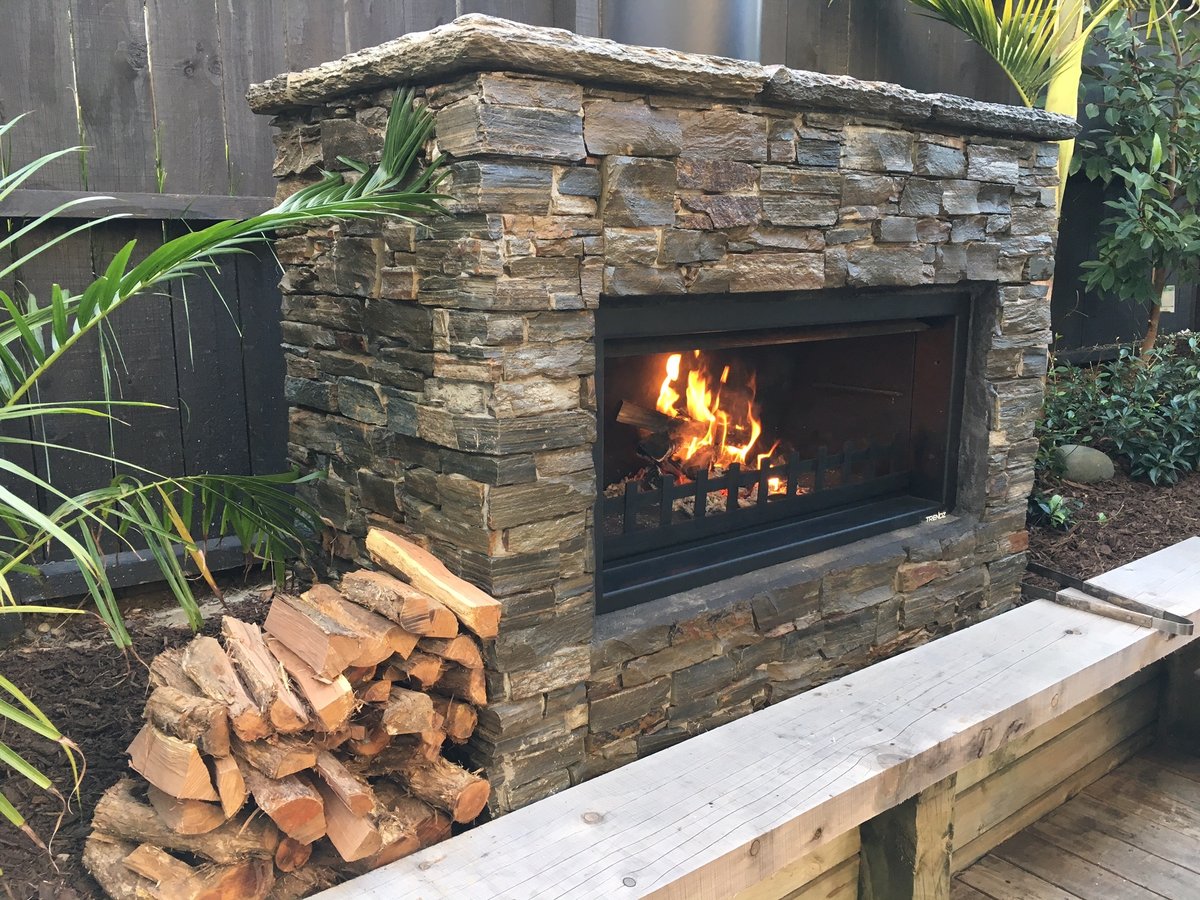 During these unprecedented times, people are looking at ways to save a few dollars where they can. If you're handy, then a DIY project may be the perfect way to save money without compromising on those luxury 'must-have items', it may also be a good way to pass the time if you're on extended leave. Others may find that buying second-hand can be a great way to get something without having to pay full price. Of course, buying new is always the safest way to go and in many cases can help you save money in the long-term.
Getting a good deal on a fireplace can feel like you have won the jackpot. However, making sure you are aware of any hidden costs and potential issues before you make the bank transfer is essential. To help you out if you're considering buying a second-hand outdoor fireplace we have made a list of a few things to consider before you take the plunge:
How easy is the outdoor fireplace to move from his current location?
The outdoor fireplace has probably been in this location for a number of years. Moving a fireplace that has already been fixed with concrete and plaster could result in some quite expensive damage, not to mention the potential damage inflicted while in transit and when put in its new place. Most importantly removing the fireplace could damage the shell of the fireplace, this could be impossible to fix if made from bricks as replacing these could be unachievable.
Can the outdoor fireplace be transported easily?
Worrying not only about how you are going to get the fireplace from a to b, but it is also important to take into consideration who will be responsible for the shipping and if you are covered if it was to get damaged. It is not uncommon to see minor damage during transportation, however buying new means that these damages are looked after by the company you have purchased from. Also because these companies ship regularly they are more aware of what damage could happen and how to limit those damages as much as possible through tight packaging procedures.
A second-hand fireplace does not come with a warranty
Aside from not knowing the history of the unit, buying a second-hand fireplace means that it will not be under warranty. Therefore if you discover a problem or a safety issue, you will have to cough up the money for the repair. Most companies that sell new outdoor fireplace will offer a warranty. Here at Trendz Outdoors, we offer a 2-year warranty on all fireplaces purchased. Our helpful sales team are also on call to answer any questions you have about our products including helpful step by step installation instructions.
Buying a second-hand fireplace will limit your custom finishings
Depending on what kind of outdoor fireplace you purchase will determine what finishings you can do. If the fireplace has an untouched shell then adding decorative finishing can be possible, such as stone, brick or plaster and paint. However, if the fireplace has been made using bricks this means that it would be more challenging to add additional finishing to customise the look to suit your backyard.
Is a second-hand fireplace actually cheaper?
The saying 'you get what you pay for' is the best way to describe buying second-hand. If you buy a cheap product 9 times out of 10 you will be disappointed in the long-term. If you are willing to take the chance and hope you are that 1 happy purchaser then the choice is yours. Also taking into consideration the earlier points we mentioned above around damage during transit as well as the unknown quality of the product and whether or not it has any underlying problems then we would suggest buying new. It will not only save you money in the longterm but you will also be able to purchase a brand new fireplace and have it the way you always dreamed of.
Looking on places like trade-me or local buy and sell pages you may also be surprised just how much money you may not be saving buying second-hand as many new outdoor fireplaces can be relativity similar in price. It definitely pays to do your homework first.
If you are interested in checking out our range of outdoor fireplace designs then you can download our latest product catalogue by clicking here or get some backyard entertaining inspiration during this time by downloading our style-guide showcasing some of our happy customers below. Our team are also on hand to discuss your options including your budget.