Outdoor fireplaces are growing in popularity in New Zealand
Posted by
Alex Lawry
on
March 7, 2017
As a manufacturer of outdoor fireplaces, we've seen a steady rise in people searching for 'outdoor fireplaces' in New Zealand. This popularity has come from people who are looking to entertain in style at home, from landscapers looking to offer something different to their clients and developers creating houses with the 'wow' factor.
But in a culture such as ours, where most people like to build and create instead of buying a ready-made solution, why are we seeing more people coming to us for their outdoor fireplace?
We explored the many reasons why buying an outdoor fireplace is better than building your own. But despite those reasons we're still a nation of 'she'll be 'right'ers, surely even building a bad outdoor fireplace has its benefits, doesn't it?
Possibly, and for some people, they wouldn't consider buying one. But the tide seems to be turning as we are certainly experiencing more enquiries for an outdoor fireplace than ever before.
That tide seems to mostly be driven by people with a long-term view on how an outdoor fireplace is as much of a focal point as a well-planned kitchen. When hosting and entertaining the kitchen draws crowds and comments, and once you embark on the outdoor entertaining lifestyle so does your outdoor fireplace. You could build your own kitchen, and some people have the skill to do a better job than the specialists, but would you want to 'have a go' at something so central to people's experience of your home?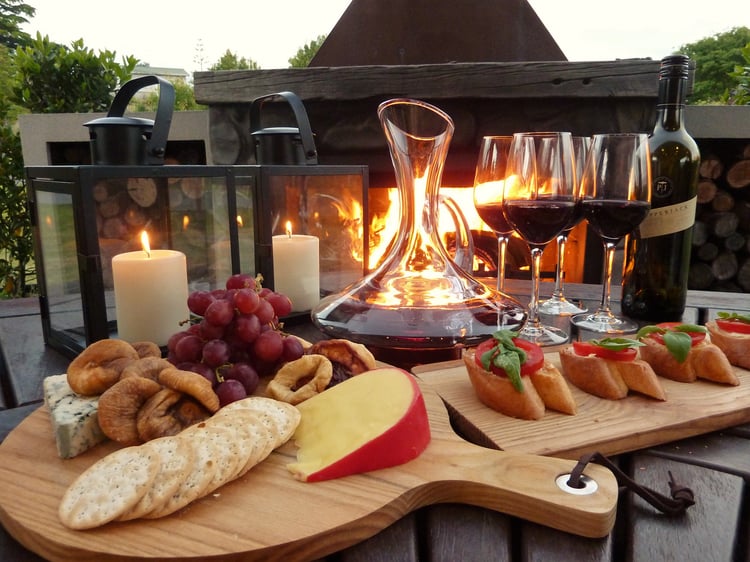 The same can be said of the outdoor fireplace when you have friends and family enjoying the warmth and glow. Even when it's not being enjoyed is it better to have a designer look, or something not in keeping with your house's aesthetics?
Not only are outdoor fireplaces a focal point for social gatherings but they can also increase the value of a house. One Queenstown real estate agent claimed a value as high as $50,000 could be added by including a good outdoor fireplace, the equivalent of adding an extra room. Like a good kitchen, it always pays to invest where the value could be realised in return.
Outdoor fireplaces are growing in popularity in New Zealand and it's getting even easier to see how one may look at your home before you buy.

Download our latest catalogue by clicking on the graphic below.