Top 5 reasons why people are adding a fireplace to their outdoor area
Posted by
Charlie Lawry
on
October 17, 2018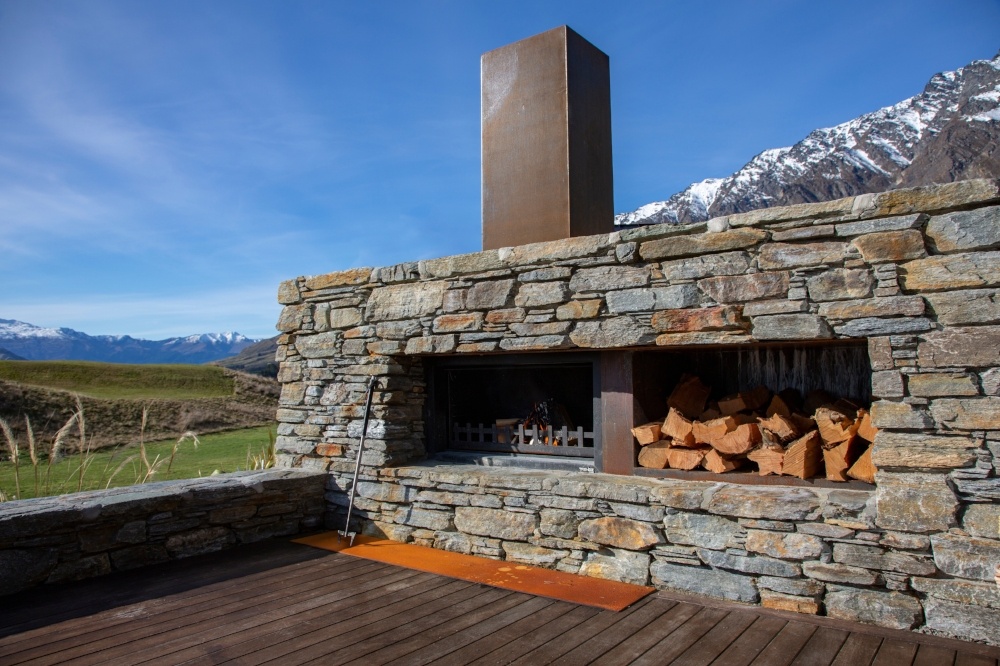 There are many reasons why adding an outdoor fireplace to your backyard can be a great idea.

Not only can it bring that "wow" factor, but it can also help increase your home's value, not to mention it is also a current trend with many new outdoor entertaining areas. Whether you prefer gas-burning or wood-burning fire, adding this focal point can give you some unexpected benefits. Aside from making your home more valuable, both financially and in terms of your social enjoyment, having an outdoor fireplace can have a whole bunch of other benefits that you may not have realised.

Let's explore a few of the many ways an outdoor fireplace can brighten up your outdoor area.


It extends your outdoor season
Here in New Zealand, it isn't uncommon to experience 4 seasons in one day. As early settlers quickly discovered, it's not always a tropical paradise. Much of the country lies in the path of the westerly winds and the sea currents that whip around the Southern Ocean and sweep into the Tasman bringing sometimes icy air and frequent frosts. Thankfully, an outdoor fireplace allows you to be outside for more months of the year. Whether taking the edge off a cold snap as you enjoy a frost-covered view or whether it's keeping the chill of a cloudless night at bay an outdoor fireplace extends your enjoyment of the outdoors.
Low maintenance
Not only is an outdoor fireplace easy to switch on (if gas) or add some wood and away you go, but maintenance is minimal. Like a pizza oven there is very little work to keep them in tip-top condition - perfect for if a drink by the fire is a spontaneous decision. Unlike a swimming pool or even a spa pool, an outdoor fireplace can be enjoyed by all members with minimal maintenance, and is almost always ready to go!
You can learn more about how to maintain an outdoor fireplace here.
Focal Point
If you're limited to outdoor space and trying to think of a wow factor to really utilise the area then an outdoor fireplace can be the perfect option.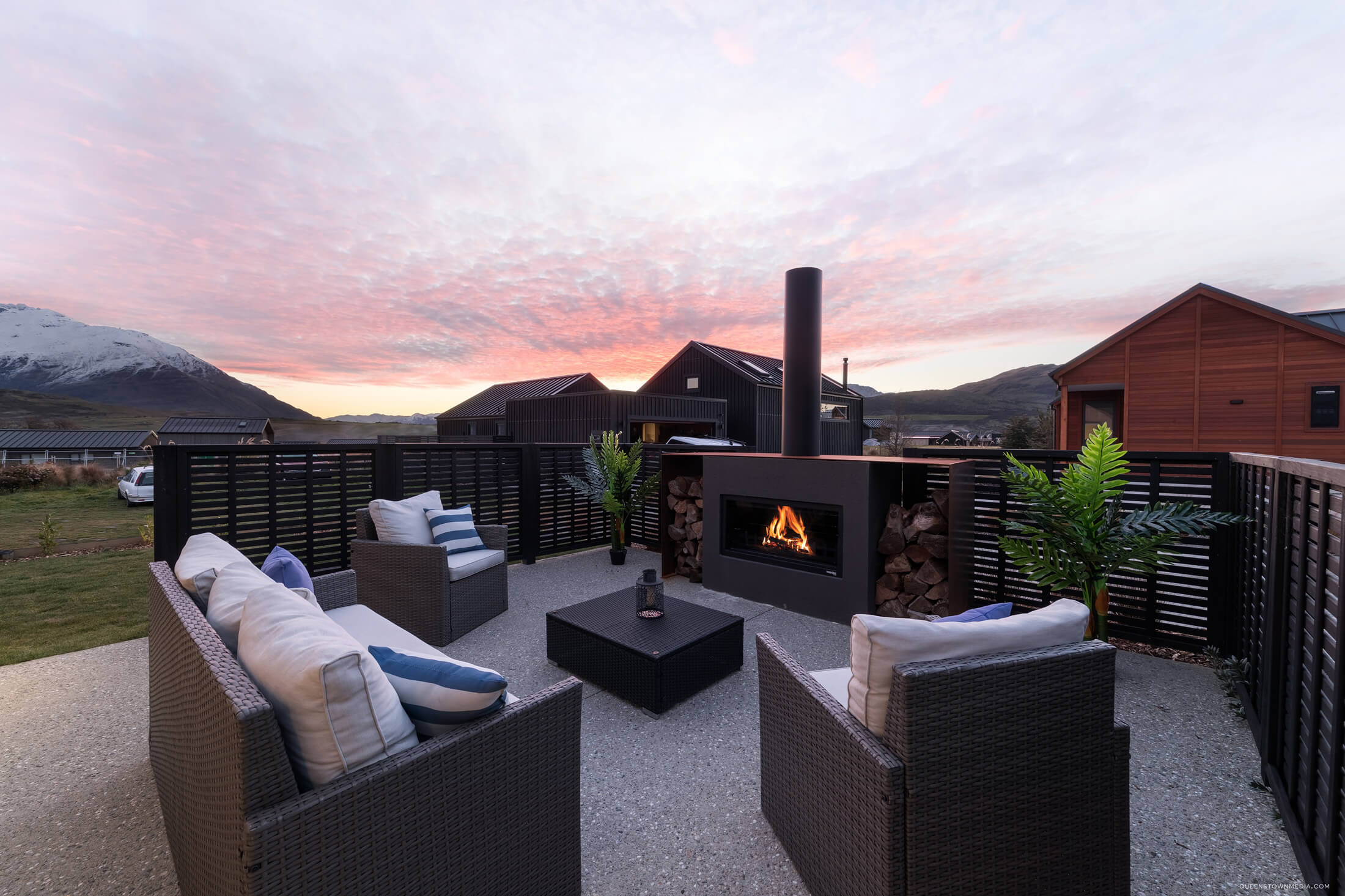 In this example, you can see that the small outdoor space can still benefit from an outdoor fireplace with a small footprint. The Mini Burton is the perfect fireplace for a small outdoor area. If you only have a small entertaining space create intimacy and cosiness by creating a seating area near the fireplace.
Style options are unlimited
Afraid an outdoor fireplace won't fit your style of home? Think again! Modern, traditional, rustic, eclectic or whatever style your home fits into, you won't have trouble finding an outdoor fireplace for it.
From natural stone cladding to a bright red lick of paint for a fiesta feel your outdoor fireplace can be customised to suit your style - or the atmosphere you're looking to create. We can even work with your architect or designer to create a unique outdoor fireplace design just for you. Have a look at our custom fireplaces for some great inspiration.
Entertaining Space
It also is super beneficial if you love to entertain but may not have space indoors to host all your friends.
Allowing the party to flow outside not only increases the amount of useable space but can also allow for a different vibe to enter your party. Indoors may be the centre of animated chat and a few bold dance moves where the outdoor beanbags and seats by the fireplace may encourage quieter conversations and a more relaxed mood.
No matter whether you're looking to add value to your home by creating an extra selling feature, or whether you're looking to wow your friends an outdoor fireplace delivers so much. Small homes to country mansions can all benefit from the ambience and value brought by a low maintenance outdoor fireplace.
Check out the range by clicking the button below.